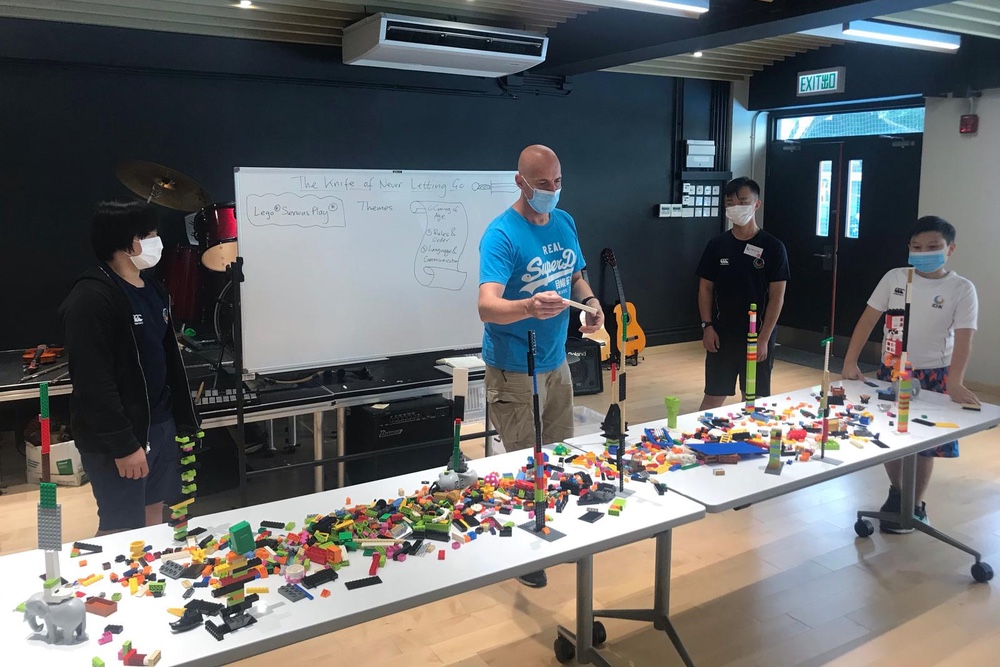 Year 9 students have been exploring the key themes in Patrick Ness' novel 'The Knife of Never Letting Go' through Lego®Serious Play®
Director of Creativity Phil Morgan ran the session with students of English.
Students built and explained models related to the themes of 'coming of age', 'language and communication' and 'rules and order'. Lego®Serious Play® is a facilitated process that helps players think in highly metaphorical ways and share refined understandings with a broader group.