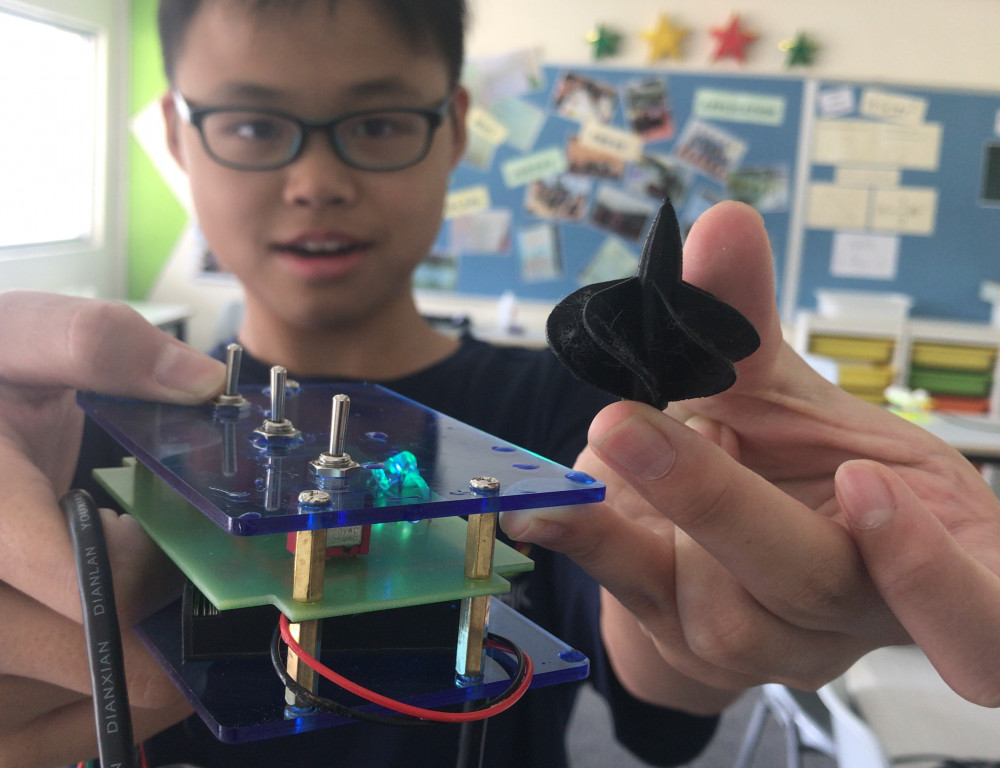 Innovation
ICHK is a community of innovation, which is attracting global attention for its cutting edge approaches to learning. Over the past year we have seen a rapid increase in international interest in our innovations, programmes and curricula.
Educators, think tanks and professional colleagues are turning to ICHK for inspiration and guidance and we have proudly showcased our work at some of the biggest educational summits in the region.
Through pooling and drawing on our strengths and expertise, we have created the conditions for a professional learning community. This requires commitment, collaboration and a common vision and purpose, shared throughout the school.
Our school has been recognised by Cambridge Strategies, with inclusion in its list of the top 100 schools worldwide for innovation.
Our leadership team regularly present at education conferences and summits, host workshops and meet with educators who are keen to learn about our approaches.
Curriculum X encompasses everything that ICHK Secondary offers beyond the traditional curriculum.
This framework has been developed and refined for a number of years, through our innovations to timetable, curriculum and pedagogy.
Curriculum X includes Human Technologies, Free Learning, Deep Learning, Enrichment and Flow, Flexible Learning and Outdoor Learning, all of which serve to offer our students more choice, more flexibility, different work practices and more opportunities to develop skills and attributes which are not addressed by examinations.
We believe that these unique innovations, developed at ICHK, put us ahead of the curve as the rapid need for educational change becomes more and more apparent.
Through these initiatives, we introduce new passions and open students' eyes to something new. What that is very much depends on the student. For some it will be helping a primary school child in a waterfall during a Wild Science day. For another it will be a hike or a day in a canyon. For someone else it will be learning teamwork in Human Technologies and for another, volunteering at Crossroads Foundation.
For many it will be the chance to try something completely new, such as Cantonese Opera, water sports, or glass-blowing, and to try it not just as a one-off experience but knowing that they are sharing in a passion of one of their teachers who will be there to support them in the journey if it becomes their passion too.
Through a combination of Curriculum X and traditional school subjects, we are able to value and recognise our students for all their attributes, capabilities, passions, achievements, and interests, not just for their academic abilities. At the same time, we are pushing the boundaries and expectations with regards to what secondary education could and should offer young people.
International Recognition & Collaboration
We are proud to share our practices and innovations, and Head of School Toby Newton has presented at the Global Education Leadership Summit, the Learning and Teaching Expo, RAISE, the Rethinking Learning Summit and ACAMIS.
We have welcomed groups from EDiversity, the Ednovators think tank, Orchlon Cambridge International School, Hong Kong Baptist University Affiliated School, the Education University of Hong Kong and an educational advisor to the Taiwan government.
All have been interested in learning more about our innovative curriculum and approaches to learning.
Meanwhile, ICHK's Human Technologies programme is forming the centre of a PhD research project at University College London, and our groundbreaking Free Learning programme has been rolled out to a group of trainee teachers at the Education University of Hong Kong.
The interest in ICHK comes at a time when there is a growing awareness of the need to develop an educational programme more relevant to the challenges of 21st century living and working.
We believe we have developed impactful solutions to some of the most pressing challenges educators face, and are pushing the boundaries and expectations with regards to what secondary education could and should offer young people.
Further insight is available in this 'Growing Pathways in Learning' talk given by Toby Newton at the Jockey Ednovation Club.
To hear more about the holistic, pastoral approach to education at ICHK, listen to this podcast from Toby Newton, prepared for the Global Education Leadership Summit.