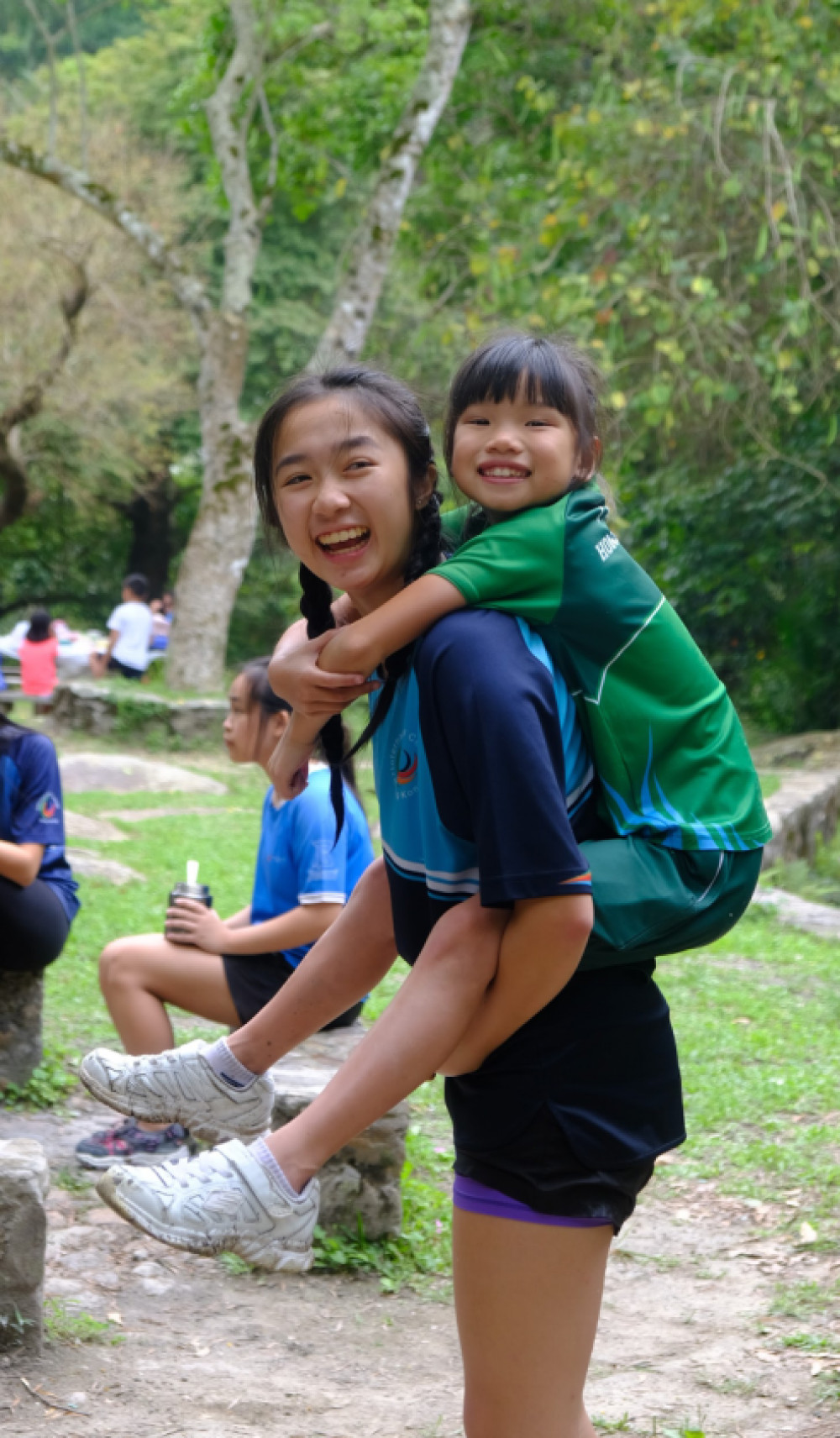 At ICHK student well-being is at the very centre of school life.
Positive Psychology informs all learning and teaching, and we have developed an environment and a curriculum which support the link between emotional well-being and academic achievement.
Dr Martin Seligman's PERMA model has been invoked to help students develop the cognitive and emotional tools they need, not only for their academic studies, but also for wellness in life.
Our unique 5+1 pastoral model helps create the conditions in which students can thrive, and was one of the reasons behind our inclusion by Cambridge Strategies in its list of the top 100 schools worldwide for innovation.
All staff receive training in the model, and Year 7 students follow an induction programme and then complete a four day Deep Learning unit where they explore the science of happiness, learn to understand their own well-being, and how they can respond and react to their different emotional states.
This learning is further developed through the school's tutorial programme, where students explore resilience, mental health and well-being.
Across the school, students value each other as unique individuals. They are encouraged to talk, to ask for help and to support each other. These are the values that govern our school and ensure that all students can grow, flourish and thrive.
These measures, coupled with our strong support services, ensure we have happy, mentally healthy, resilient students who are engaged in their learning and well equipped to face the challenges of school and beyond.
Building Resilience
How do you teach resilience is a question we often hear from parents?
At ICHK, students are carefully prepared for challenges that will push them out of their comfort zones and test their resolve.
These challenges may be in a sporting setting, on the school bouldering wall or in the last stretch of a 10km run.
It is in these situations that students develop the ability to face down their fears, and dig deep into reserves of spirit and energy.
This is a mindset they can then transfer to the rest of their lives, whether it is dealing with exams or any of the daily challenges that they will encounter in the world.
Find out more about our approaches:
Our student body is diverse and includes individuals with many unique gifts and talents, but also those with challenges. We are proud that our community is a microcosm of the wider world, giving our students genuine insight to the many profiles that people bring to their lives. We are proud, too, that our curriculum equips our students with a better understanding of who they are and what they might become. More than anything, we value each other as unique individuals, deserving of a place in which to grow, flourish and thrive.
Our teachers work in partnership to create the best environment for learning, and create both the time and opportunities for students to experience a diverse range of activities and ideas.
We are very proud of our graduates who have secured places at prestigious universities around the world. Many have secured coveted university scholarships and been elected into student leadership roles by their peers.
Our Caring Community
We take pride in educating our students about how they can help to create a better future for others in Hong Kong and around the world.
Our students are encouraged to be thoughtful, to care for others, to understand the importance of serving the community and how, through their actions, they can make a difference.
Visitors to ICHK are continually struck by the strength and quality of our community.
As an international community, we strive to support and help others in the region and beyond through donating to a variety of different organisations.
Throughout the year students and staff lead community initiatives including dress down days, bake sales, charity internships and other service and fundraising activities.
"

One of the things I've always appreciated about ICHK is that it really does have a community feel. Students of all ages and teachers know one another even if they haven't yet been in the same class. Students feel comfortable seeking advice from any teacher, regardless of whether they've been in that teacher's class

"

⏤ Chris Holland, Teacher of Mathematics
The school supports the Crossroads Foundation which distributes goods to people in need;  Kiva, a micro-financing organisation with global reach; The Society for Community Organisation, which works with underprivileged children in Hong Kong; and donates to the St James Settlement Food Drive.
Our Student Representative Council is committed to service and fundraising. We support Kiva, which offers micro-loans to help alleviate poverty, and helps people looking to create a better future for themselves, their families and their communities. Fundraising events are regularly staged, and students have helped an Albanian girl needing tumour removal surgery; a school leader in Pakistan to improve school buildings and provide stationery for students, and the provision of a water filter for a school in Uganda.
At ICHK we are proud to give back to the community at all levels – local, regional and global, as we develop our children as global citizens.