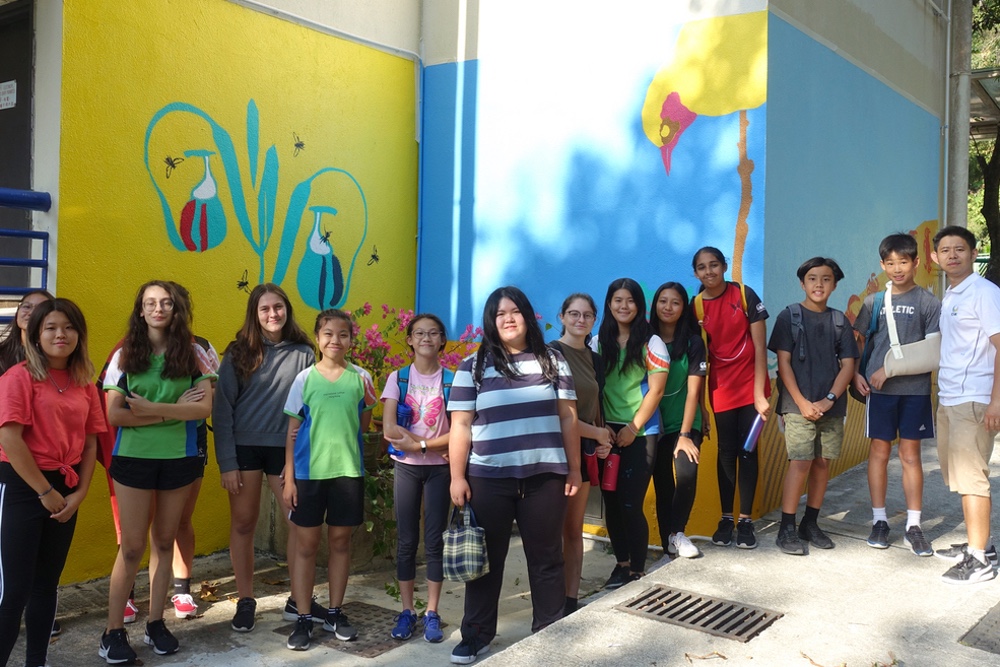 Amazing new artworks have been completed at our secondary school.
The art team continues to grow every year, and a team of 16 dedicated and creative students spent CAS+ Week transforming different areas of the school.
They created three fantastic new murals on the ground floor, bringing contemporary art into the school.
The team also carried out a restoration project on the two murals at the roof garden, transforming the area into a beautiful and relaxing place to chill out.
They also started the first phase of a larger project to transform the maths corridor and the communal sitting area has been transformed into an exciting space.
The works were all completed under the guidance of Art Teacher Chris Cook, and add to the other impressive art works around the school.