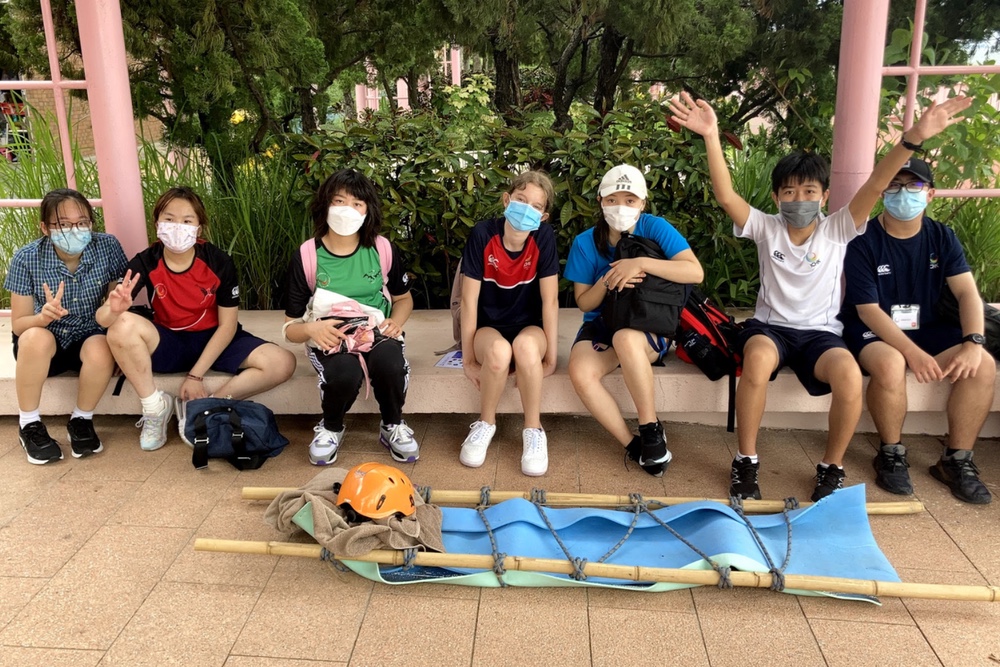 A wonderful rite of passage has been marked by Year 9 students.
A day of adventure and celebration was staged as part of a symbolic journey into Year 10.
The event, planned by outdoor educator David Addis, included a series of challenges and puzzles, which needed students to collaborate and work in teams to solve.
They spent time at school and at the Tai Po Waterfront Park working to acquire crystals, all of which were linked to key values and characteristics we aim to develop at ICHK.
The students needed to show leadership, initiative, problem solving and communication skills, good humour and perseverance.
The interactive adventure was aimed at allowing the students to explore and revisit key values from Years 7, 8 and 9, and prepare them to transition to Year 10. For Year 7 these are Happy, Confident, Intelligent Warrior; Year 8 Collaboration, Dependable, Considerate; Year 9 Gracious Heroes; Year 10 Honesty, Fairness, Responsibility.
The event allowed them to reflect on their experiences, celebrate achievements, and transition with the right mindset into the next chapter of their ICHK story.
As a school, we believe in the transformative power and essential hallmarks of rites of passage and introduce them to students to meaningfully mark turning points in their lives; supporting them as they make the journey from childhood to adulthood.
We thank David Addis and all the staff members who were involved in the day, and commend the students for making it such a success.
Director of Technology and Assessment Ross Parker has written about the importance of rites of passage, which you can read here.
Director of Deep Learning, Head of PE & Activities Raymond Chan has also written about rites of passage here.