Kindergarten & Primary
Edward Lau - Board Chair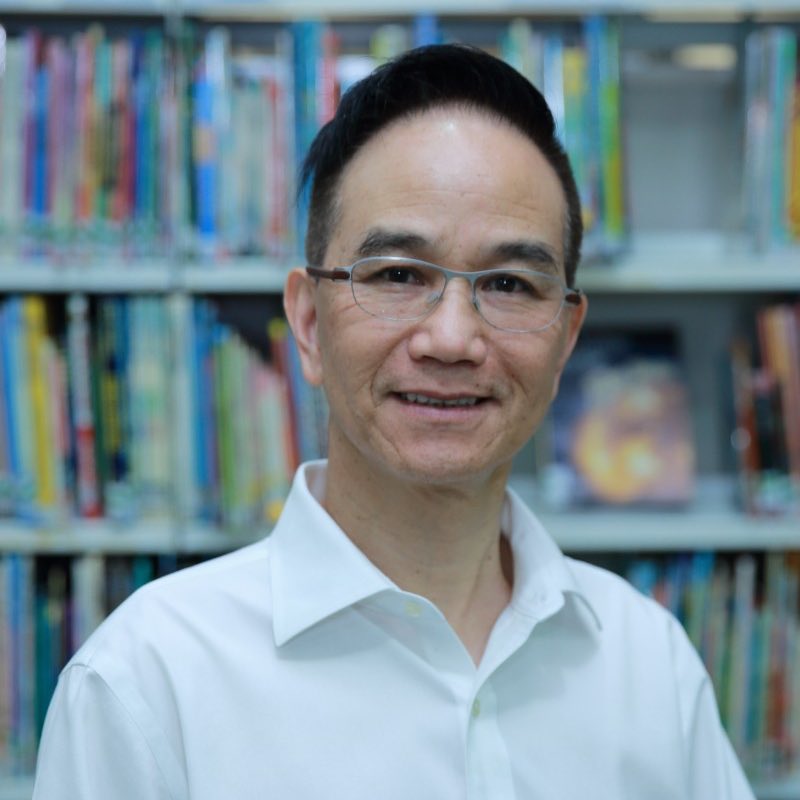 Edward, married to Circle, has a daughter attending ICHK Kindergarten and Primary. Edward grew up in Hong Kong and received tertiary education in England. He worked and practised as an accountant in London before returning to Hong Kong to work as chief finance officer in various companies of different sizes and businesses, one of which was eventually listed in the Hong Kong Stock Exchange.
Other than his every day routines including tax, accounting and auditing by his profession, Edward is currently working for his own company in business and corporate services.
Edward is a practising member of the Institute of Chartered Accountants in England & Wales and the Hong Kong Institute of Certified Public Accountants and a fellow member of the Taxation Institute of Hong Kong.
Edward is an enthusiastic fan of sports cars and enjoys driving. He also enjoys gardening and lawn mowing at home when the weather is not too hot.
Doug Clark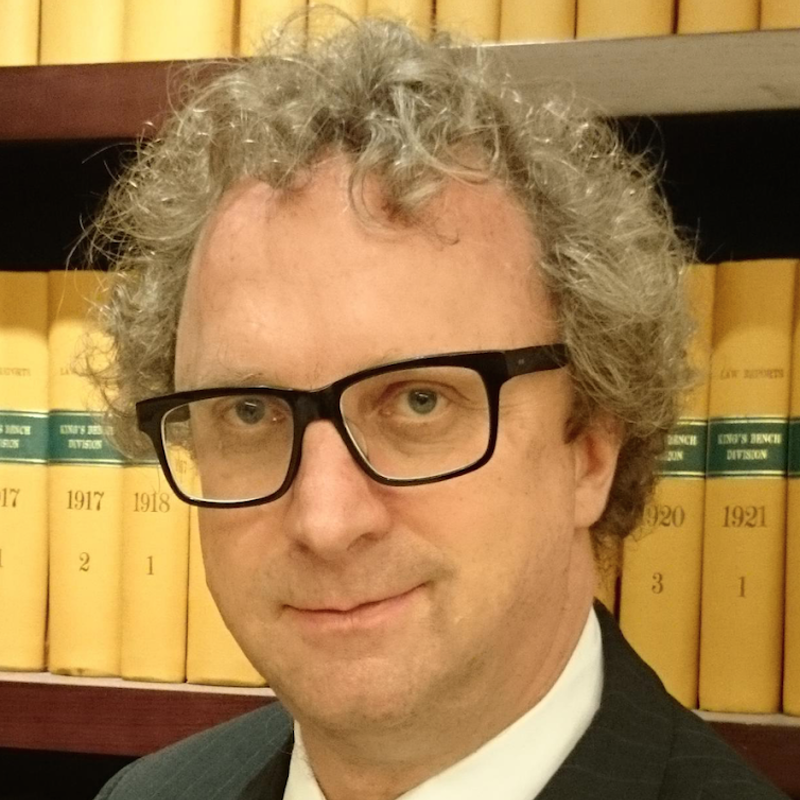 Doug Clark is the father of India who is in Year 8 at ICHK Secondary having graduated from ICHK Primary. His two sons, Kai and Ray, both attended ICHK Secondary and are at university in Australia. He also has an older daughter who works in the financial services industry.
Originally from Australia, Doug studied on exchange at high school in Kobe, Japan and at Fudan University in Shanghai. He moved to Hong Kong in 1993 before transferring to Shanghai in 2000 where he established Managing Partner of the Shanghai office of a large international law firm. He returned to Hong Kong in 2011 to commence practice as a barrister. He was previously a partner in an international law firm, Lovells, and Managing Partner of the firm's Shanghai office. Since 2020, he has been Global Head of Dispute Resolution with intellectual property firm, Rouse.
Doug has since 2016 been the chairman of the board of the ICHK Secondary board. He joined the ICHK Kindergarten and Primary board in early 2017.
In his spare time, Doug enjoys cycling or hiking the many and varied trails around the New Territories. He has also published a number of legal texts (with titles too boring to mention) as well as a trilogy telling the history of British and American courts that previously operated in China and Japan, Gunboat Justice.
Toby Newton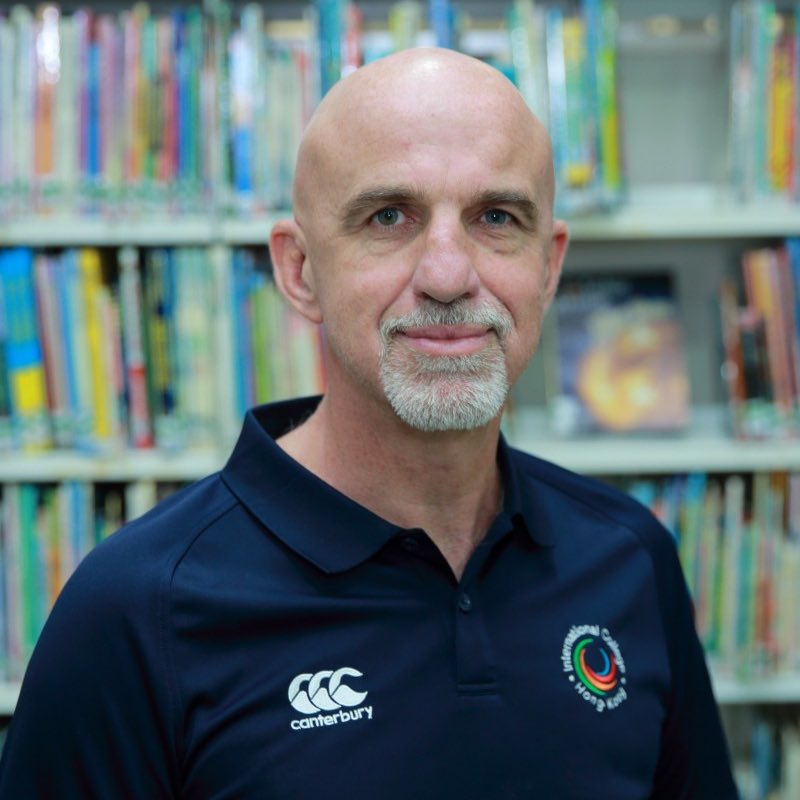 Toby is the Head of ICHK Secondary. He has worked in senior leadership in schools since 2002, initially in London and, since 2008, in Hong Kong. He joined ICHK as Deputy Head in 2012 and acted as Head of School for a year and a half before making the move permanent in 2016.
Toby has been at the forefront of innovation around curriculum and pedagogy throughout his teaching career. He was Assistant Principal Examiner for Media Studies at AQA between 2004 to 2008, where he was responsible for developing academic and vocational courses and leading teams of examiners. While an Assistant Head in London, he wrote a new "learning to learn" course, widely feted by the local education authority, and which has been built on at his subsequent schools.
At ICHK, Toby continues this focus on developing a truly 21st century education, supportive of learning for all students in a rapidly changing world, in which qualities of character and self-belief are so central to success.
Shay Traittel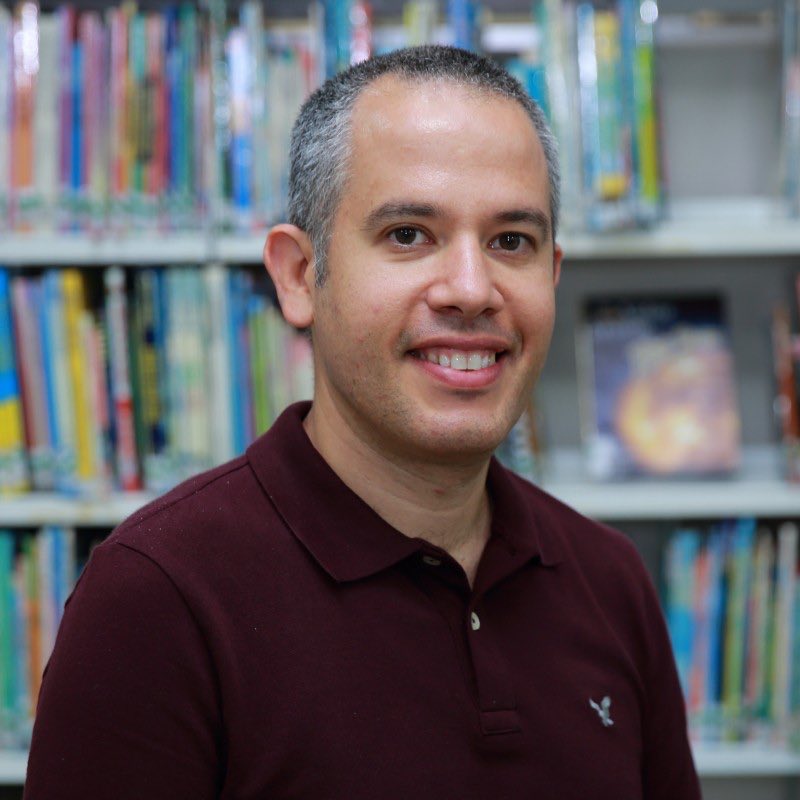 Shay is originally from Israel, married to Sandra Traittel and has two boys, Guy and Tom, who are attending ICHK Primary.
Shay is General Manager and shareholder of Sudtech Ltd, an international manufacturer of power supply technologies. Since 2001 Shay and his partners have built an enviable reputation as leading suppliers to some of the most recognised brands in the global electronics industry. As a successful entrepreneur with decades of cutting edge engineering expertise, Shay is both a commercially astute business leader and a highly practical innovator.
Katarina Royds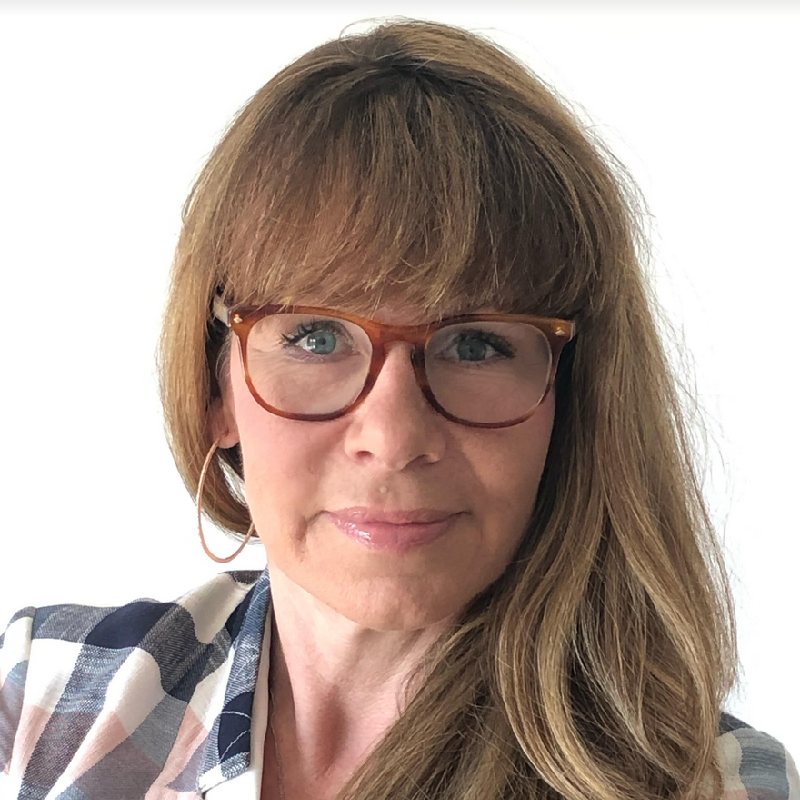 Katarina and her husband Tom have 2 children in Hong Kong, and 4 older children in Australia and Ireland.
Katarina started her career in 1996 in asset management in London before moving to Hong Kong in 2008. Today, Katarina looks after Investor Relations for BFAM Partners, a leading HK-based hedge fund. She previously helped launch and ran marketing for Senrigan Capital, then worked at Westpac's hedge fund seeding business and represented Westpac's interests sitting on the Board of Sydney-based fund management firm, Morphic Asset Management.
Passionate about supporting the next generation, Katarina was Co-Chair of the Education Committee and Co-Chair of the Gala Committee for the Hong Kong chapter of 100Women in Finance, a global professional networking organisation supporting women throughout all stages of their career in Finance. The annual Gala fundraisers raised over US$800,000 for locally focused charities during the 2 years Katarina served as co-Chair of the 100Women in Finance HK Gala Committee.
Dr Sammy Lee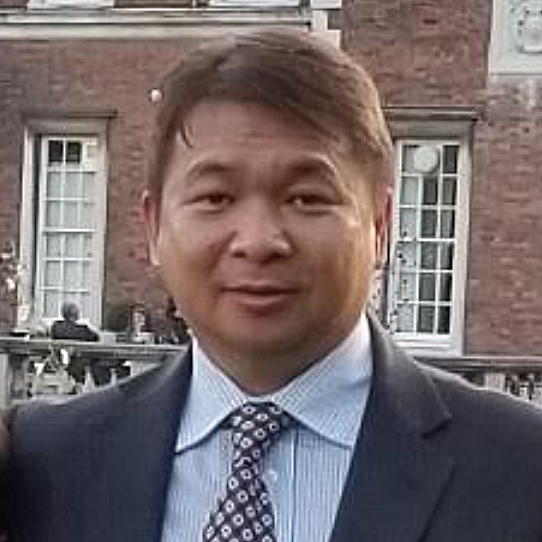 Dr S Lee, born in Hong Kong, was brought up and has lived in the UK for over twenty years. He has a doctoral degree in IT. He has over twenty-five years of work experience in the IT related fields, over twenty of which has been based in HK.
He likes to join the school as a board member so that he can continue his passionate support, as he has been giving in recent years, in broader terms in the IT, Buildings, Staff Management and Community areas. He is currently working for a US manufacturer of cabling systems as the Country Manager for Apac, promoting his company's products to the airport, MTR, schools, hotels and casinos to name but a few.
When he gets some quiet moments to himself, he likes to take landscape photos with old and obsolete medium format cameras, and occasionally take time off to go skiing and scuba diving.
Dean Tzembelikos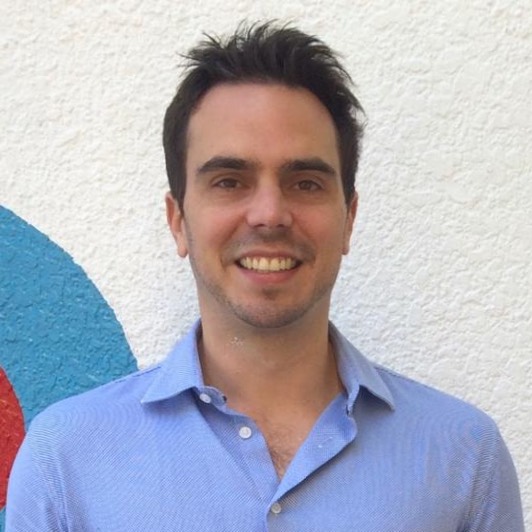 Originally from Toronto, Canada, I moved to HK back in 2002.
My wife Katrin and I met in 2007 and now have 3 children (Eve, Andrew, and Leia), two graduated from ICHK HLY and a 5-year-old.
I'm an entrepreneur focused on creating children's entertainment, specializing in IP development, manufacturing and distribution as president and owner of Kade Global.
I have been a parent at the school for 8 years, attending and participating in many on & off campus events, joining the board in 2019.
In my spare time, I enjoy playing ice hockey, doing various forms of exercise (ride mountain bikes, tennis, swimming, jogging), cooking, and ferrying children to and from practice, games, sleepovers, etc.
Michael Siow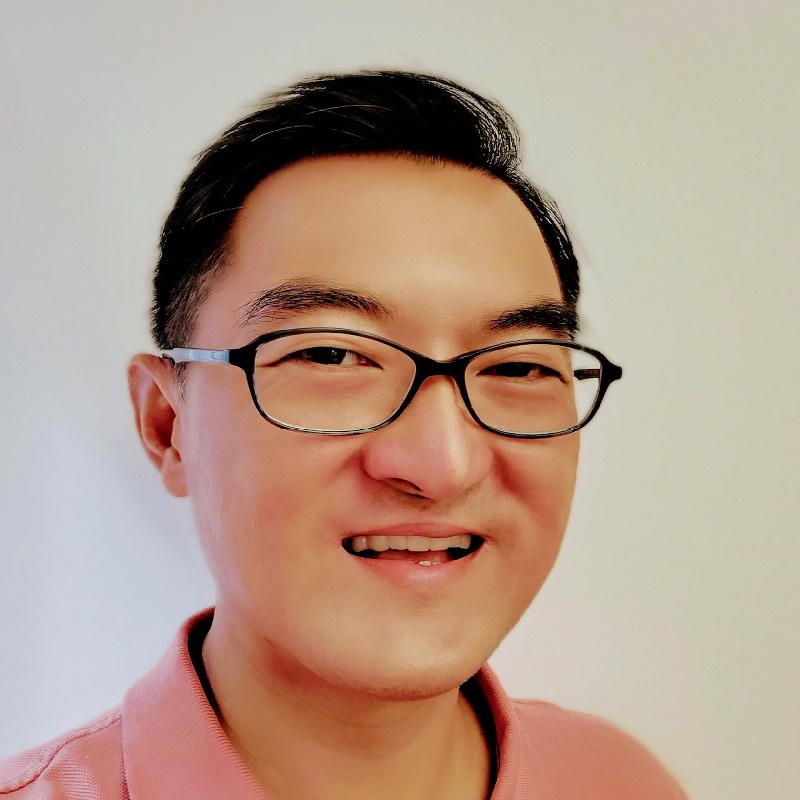 Michael and his wife Elman are the happy parents of Ethan, who is attending ICHK Kindergarten and Primary.
His corporate career started with Royal Dutch Shell followed by senior finance executive roles and directorship at Emery Oleochemicals Group, Vesuvius plc, Neat Limited, Churchill Finance Limited and Kallimount Capital (HK) Limited. For over two decades his corporate career took him and his family to Nigeria, Malaysia and U.K. before they moved back to Hong Kong in 2017.
His current business interests in Hong Kong revolve around his dual passion in helping small and medium enterprises grow, and improving people's communicative skills. In his free time, he enjoys cycling and hiking.
Pauline Chan - Vice-Chair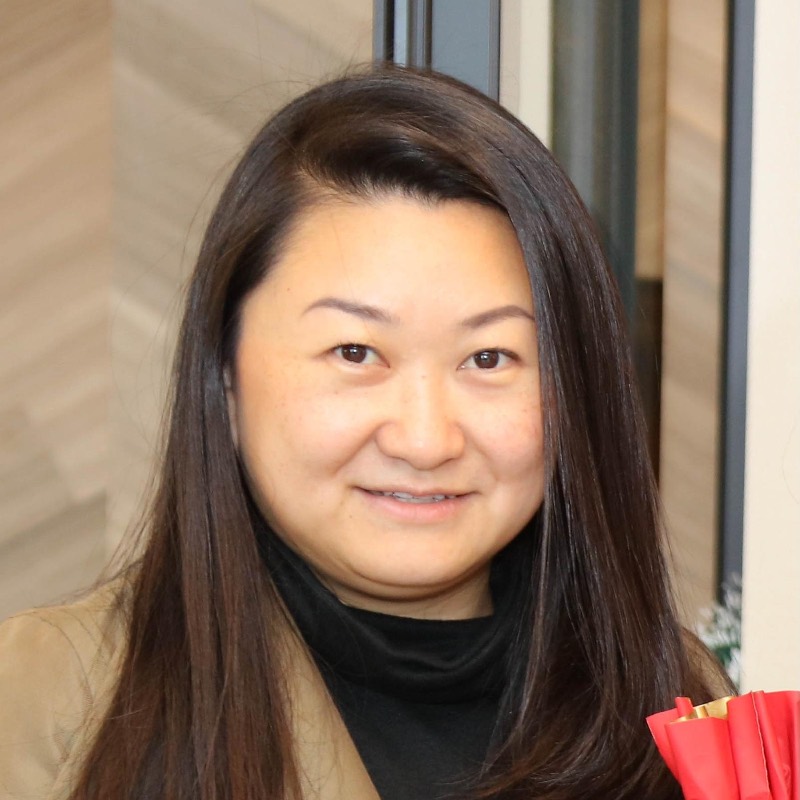 Pauline was born and raised locally in Hong Kong,  and is married to her middle school schoolmate, Justin Cheung who returned to Hong Kong after studying abroad in Seattle, USA. Their son Kyle, is currently studying at ICHK Primary School in the upper years. Pauline put her career on pause a year ago, rediscovering the priority of life, shifting her focus back to the needs of the family and the upbringing of Kyle.
Before 2019, Pauline was a dedicated Human Resource professional for 18 years, serving various international companies as well as a non-profit gemological institute. She was part of the Executive Team managing Hong Kong School and Laboratory of Gemological Institute of America for eight years, responsible for Human Resource, Information Technology, Security, Administration & Facilities as well as leading Client Services projects and multi-million US dollars Laboratory renovations and relocations projects.
Pauline enjoys reading, gardening and playing basketball and football with Kyle. She also does a little HR consulting work for Justin's construction business in China and Hong Kong.
David Tai-Wai Lam, JP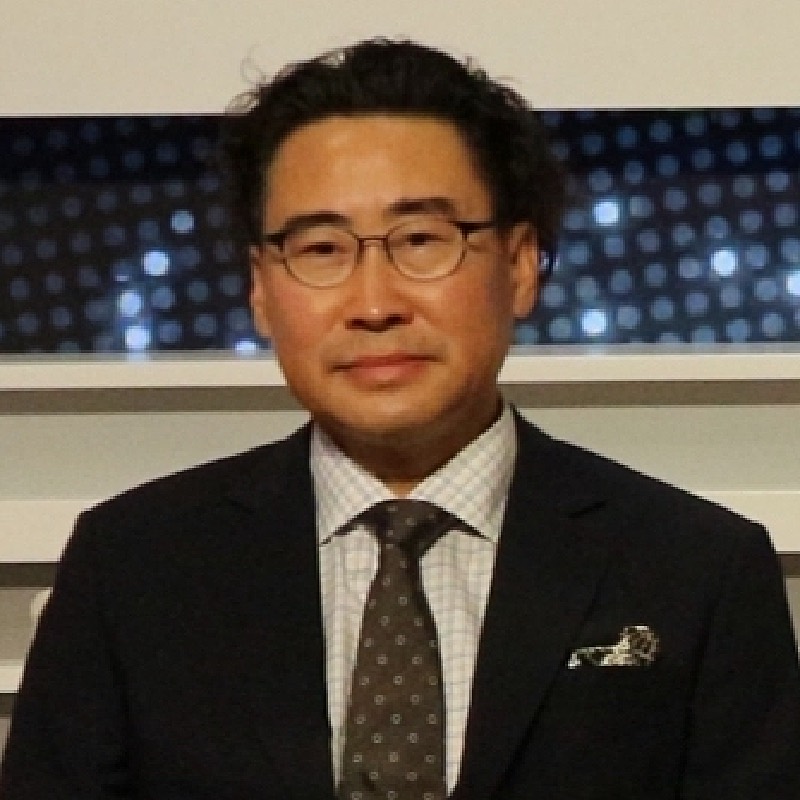 David is a Consultant Solicitor with a law firm in Hong Kong. David studied sociology and psychology as an undergraduate in Canada. He then studied law and became a solicitor in Hong Kong. David is also qualified to practice law in England and Wales, and Singapore. David has sat on the Labour Tribunal and the Small Claims Tribunal as a Deputy Adjudicator in Hong Kong. He is now on the panel of Adjudicators with the Hong Kong Institute of Arbitrators. David was awarded Justice of the Peace in the year 2009 for "outstanding contribution to the community" as described by the then Chief Secretary for Administration.
David is the main author of a law series introducing the public to the laws of Hong Kong. There are three books altogether, which are available at the public libraries in Hong Kong. David has extensive experience in civil and criminal litigation. He was appointed by the government to several quasi-judicial boards, and has gained much knowledge of administrative law in Hong Kong. In his legal practice, David has a special interest in school bullying, cyberbullying, persons of special needs, and related issues. He works with professionals from a wide spectrum including behaviour analysts, psychiatrists, and education consultants.
David is on the Advisory Panel of Positive Behaviour Support Academy Asia (an international network of the Association for Positive Behaviour Support, U.S.A.), and an honorary Legal Advisor of ICAN-B Asia (Autism Services & Treatment). In his efforts to combat school bullying in Hong Kong, David runs a personal campaign against school bullying, he was a guest speaker on the topic of school bullying in a course co-organized by the Centre for Special Educational Needs and Inclusive Education of the Education University of Hong Kong in the summer 2020.
David`s mission is to help promote a safe and happy school culture for the ICHK community.
Anna Huang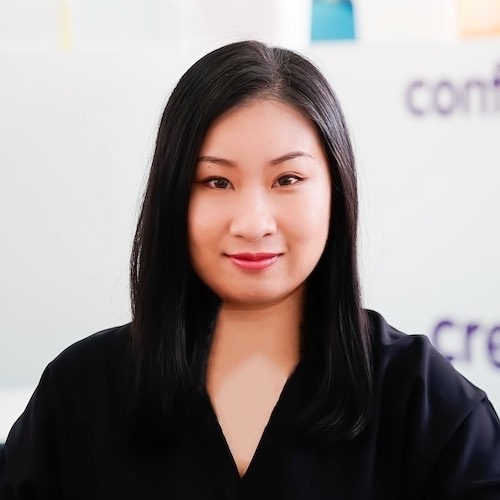 As a proud mother of an ICHK student, I have many fond memories of seeing my child learn and thrive at the school in the past five years. Being incredibly grateful, I would like to support the school and the ICHK community by becoming a board member.
I am fluent in both spoken and written English and Chinese (Mandarin & Cantonese). As someone who has travelled extensively, I received my primary education from both local and international schools in Shenzhen, Beijing, Singapore and Vancouver. After earning my undergraduate degree from Canada, I pursued further studies in law and was awarded with two graduate degrees from renowned universities in Hong Kong and US respectively. I am a qualified attorney admitted to the State Bar of California in the US.
I have served on the Board of Directors for many companies. In my current role as one of the Board of Directors for a direct investment company (with Singapore listed subsidiary) I have supervised formulation and implementation of administrative and human resources systems for improved operational efficiency. Being a member of the crisis management team, I take pride in my responsive handling of emergencies in accordance with internal guidelines and government regulations to minimize liabilities and uphold the company's reputation.
In addition to bringing cultural and gender diversity to the Board of Governors, I believe the combination of my knowledge in law and working experiences will allow me to make an effective contribution to the board, especially in the legal sub-committee.
Wong Li Hsien Larry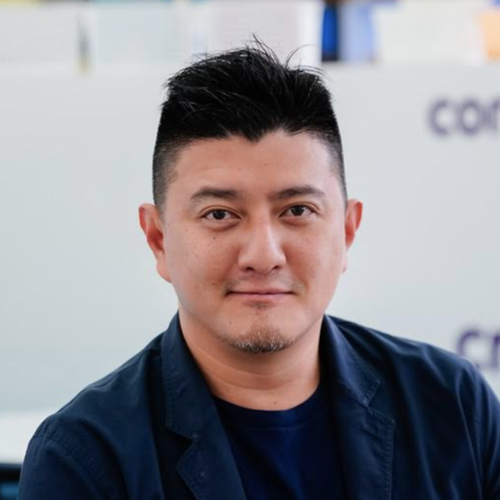 I have three children, a son and two daughters, and all joined ICHK from Nursery. My children's school life is very important to me.
I am a Registered Architect, and own an architectural firm in Hong Kong. I studied architecture as an undergraduate, and building science as a master in the United States of America. I received both of my Bachelor's and Master's degrees from the University of Southern California. I am qualified to practise architecture both in Hong Kong and the USA, and I am also a member of the Hong Kong Institute of Architects and the American Institute of Architects. I am a Leadership in Energy and Environmental Design Authorized Person, who is qualified to design green and sustainable buildings.
I have been practising architecture for 20 years, and the projects include residential, commercial, institutional. Now one of my projects is a "pro bono" project, which is located in Causeway Bay, Hong Kong, and is a new Chinese Temple. I am the planner, the design architect and the project manager. This project involves land searching, planning issues, structural design, building design. In my architectural practice, I have a special interest in planning development, and I have achieved many successful cases such as developing a convention centre and a brand new commercial district in Fanling, New Territories.
Other than architectural practice I am also the owner of a co-working space. The main reason to fund the office is that I love new and innovative ideas, and a co-working space is the best place to gather young and new people's minds. We often hold discussion sessions to talk about new ideas such as new app ideas, new game ideas or even new living space ideas.
I was born in Hong Kong 43 years ago with a Taiwanese family, and have lived in the United States for 12 years. English, Cantonese and Mandarin are used on a daily basis.
My goal is to assist in encouraging a happy and innovative school life for the ICHK family. With my experience in the building industry, I am prepared and shall be honored to serve the board of Governors and the school to the best of my ability.
Secondary
Doug Clark - Board Chair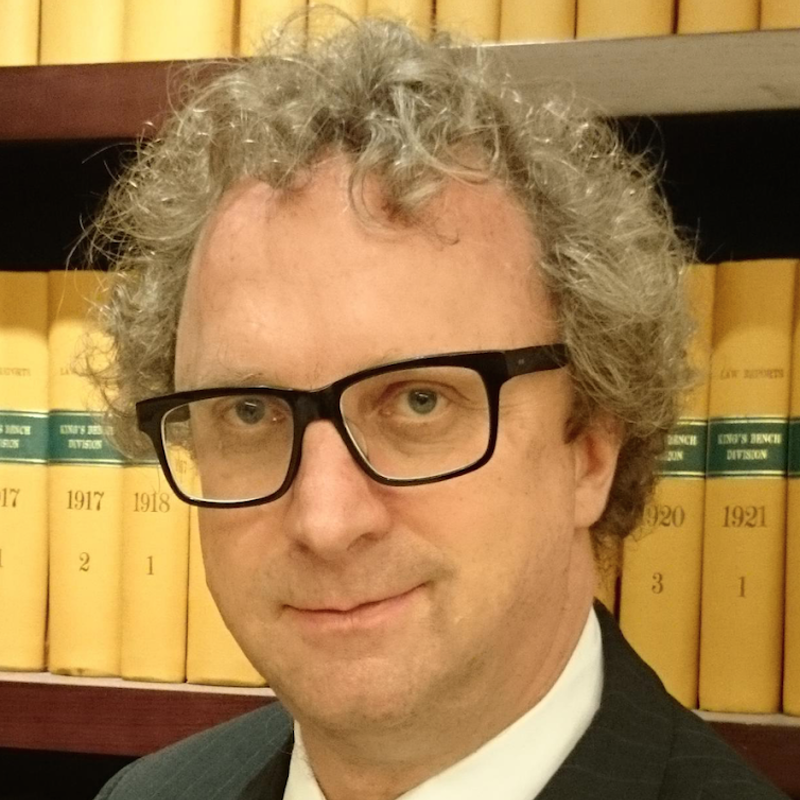 Doug Clark is the father of India who is in Year 8 at ICHK Secondary having graduated from ICHK Primary. His two sons, Kai and Ray, both attended ICHK Secondary and are at university in Australia. He also has an older daughter who works in the financial services industry.
Originally from Australia, Doug studied on exchange at high school in Kobe, Japan and at Fudan University in Shanghai. He moved to Hong Kong in 1993 before transferring to Shanghai in 2000 where he established Managing Partner of the Shanghai office of a large international law firm. He returned to Hong Kong in 2011 to commence practice as a barrister. He was previously a partner in an international law firm, Lovells, and Managing Partner of the firm's Shanghai office. Since 2020, he has been Global Head of Dispute Resolution with intellectual property firm, Rouse.
Doug has since 2016 been the chairman of the board of the ICHK Secondary board. He joined the ICHK Kindergarten and Primary board in early 2017.
In his spare time, Doug enjoys cycling or hiking the many and varied trails around the New Territories. He has also published a number of legal texts (with titles too boring to mention) as well as a trilogy telling the history of British and American courts that previously operated in China and Japan, Gunboat Justice.
Emily Ngan
Emily Ngan has been a dedicated educator for more than 22 years. She is the founder and CEO of Kingston Children's Centre, Kingston International Kindergarten and Kingston International School. Kingston was the first Authorized International Baccalaureate Primary Years Programme School in Hong Kong and came into prominence through its English and Putonghua Bilingual Program in Hong Kong.
Kingston International School is one of the founding partner schools of  International College of Hong Kong and Emily has been a Board Member of ICHK since 2009.
As an ardent supporter of sports for youth, she is committed to the development of training programmes, sporting facilities and international competitions for young athletes in Hong Kong.  Outside of her professional interests, she enjoys travelling, reading, yoga, photography, scuba diving, shooting sports, and spending quality time with her family and three grown daughters.
Sonia Kulenkampff
Sonia is from New Zealand and worked for 14 years in the Diplomatic Corps representing her country in the Cook Islands, New York, Western Samoa, Hong Kong and South Korea.  She also lived in Germany for five years where she organised multicultural interaction seminars for internationally engaged German companies.
Since her return to Hong Kong in 2005 Sonia has been actively involved in the ICHK  community. She was Class Link Parent for many years, as well as Class Link Coordinator, at ICHK Primary.   Since 2009 she has been helping raise funds for ICHK through her organisation and running of the Tchibo Stall at the annual school fairs.
Sonia loves sport, travel, reading and writing.  She is currently an active player in the Hong Kong Ladies Tennis League.
Sonia is married to Andreas and has a son, Benjy, who started at Kindergarten in HLY,  and is currently in Year 13 at ICHK. She has been a member of the Board at ICHK Secondary since 2015.
Tracy Juels
Tracy Juels is the Father of Titan and Jonathan. Tracy grew up in a small farming community in rural Iowa, graduating high school  in a small class of 45. He then graduated from College with a BA in Mathematics and German, with an emphasis on Education.
He's spent the past 27 years in aviation. He started as an Instructor, and now has almost 20 years with Major Airlines, Northwest (now Delta) and currently FedEx Express. During his career he and his family have been based in China, the Philippines, and now Hong Kong.
Tracy has always been interested in Education and is a great communicator. During his studies, he spent a semester in Germany furthering his language skills. He was also a substitute teacher for a couple of years while working on his aviation qualifications.
Strong work ethic is an extremely important trait for Tracy. Throughout his education and career, he has supported himself the entire time. He believes that keeping the student's as well as the school's best interests in mind are essential when making decisions. It is Tracy's desire to uphold the ICHK values as a small community school with strong student and parent engagement.
In his spare time, he loves time with his family, staying fit with hiking, bicycling, golfing, snowboarding, and tennis just to name a few activities.
Tracy would like to express his gratitude to ICHK for allowing him to represent such a fantastic Educational Institution!
Eliza Wong
Eliza Wong has been working in education for the last 33 years and in 1997 she joined the family of Kingston International School as a Head Teacher. She was promoted to Kindergarten Principal in 2001, and by 2008, she took on the additional role of Primary School Principal at Kingston International School. In the latter half of that year, the School Board decided to promote Ms. Wong to the Head Principal position over both the Kindergarten and Primary Schools of Kingston. From 2009 onwards, she became a Board member of the International College of Hong Kong, the through-train high school division of Kingston International School.
Ms. Wong was heavily involved in the expansion of Kingston, as the demand for admission spots far exceeded its supply. Seeing the pressing need for expansion, she dedicated tremendous effort towards it and was rewarded when Kingston opened up its Lower Primary division in 2001 and its Upper Primary division in 2010 to allow more students to join the Kingston family. In regards to learning, Ms. Wong demonstrated great initiative in paving the way for the school's further academic development by receiving training on the IBPYP curriculum, prior to establishing Kingston's Primary School. In order to prepare herself for this step, she participated in numerous IB workshops and visited IB schools in various places such as Switzerland, Australia, Thailand, Shanghai, Beijing, Vietnam, India, and Singapore for academic exchange with the management levels. As for the linguistic aspect, she emphasized the need for a strong and solid Chinese curriculum on par with their English counterpart program to maintain a bilingual curriculum of the highest caliber across the international school stage in Hong Kong.
Sylvian Ho
Sylvian is a father of two daughters, with his eldest daughter studying in Year 10 at ICHK. Sylvian has received tertiary education in Hong Kong. With past experience working as a corporate secretarial officer, he has also worked as a senior accounting officer for over 10 years. He now works as a corporate secretarial officer in an international accounting firm.
Sylvian is an Associate Member of the Hong Kong Institute of Chartered Secretaries & the Institute of Chartered Secretaries and Administrators in United Kingdom.
In early 2018, Sylvian joined the ICHK Secondary Board as a member of the Finance Committee.
Cath Wan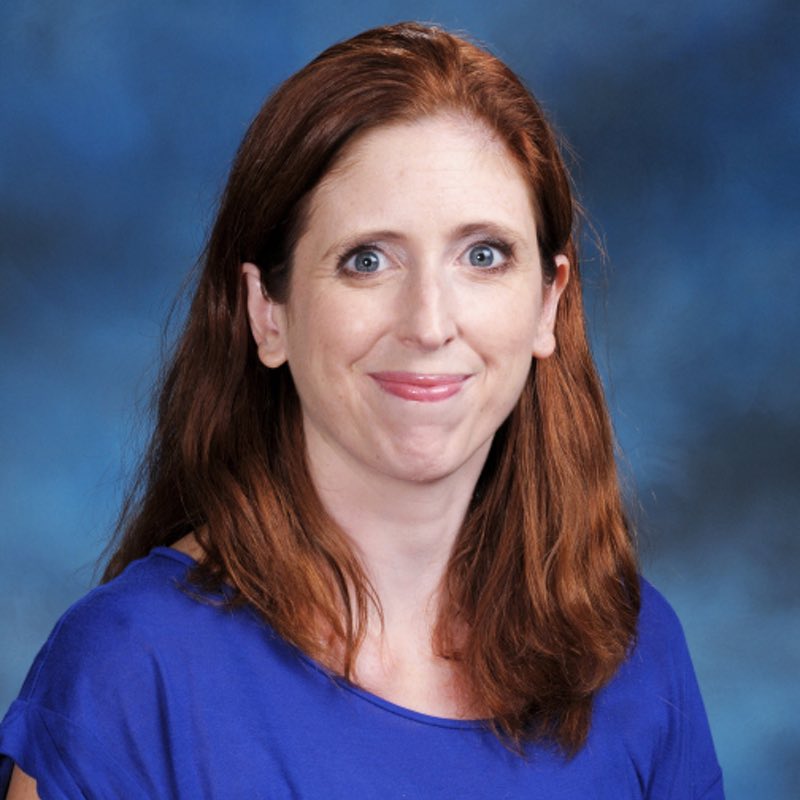 Cath has two children, both at ICHK. Cath is originally from the UK and has worked as a primary school educator in the UK, Japan and Hong Kong. She holds a Masters degree in Educational Leadership and is currently the IB Coordinator at the Japanese International School. She serves as a workshop leader and school evaluation visit team member for the International Baccalaureate. She has also collaborated with educators across Asia Pacific to produce teacher support materials focusing on transdisciplinary learning.
Cath's first degree was in Music, and this has remained a passion. She has co-directed JIS whole school productions for the last 7 years and is a performing member of the Hong Kong taiko drumming group 'Odaiko'.   It is through taiko that Cath discovered a love of physical challenges; she is an enthusiastic member of the JIS dragon boat team and has loved the sweaty collaboration involved in 2 JIS staff Spartan Race teams.
Simon Walton
Simon Walton is the Principal of the Japanese International School in Tai Po.
Simon was born in HK but grew up most of his life in U.K. Education through school and university was based in U.K.but the lure of Hong Kong meant returning to further his teaching career with the English Schools Foundation. Having worked in a variety of international schools in Hong Kong and also undertaken a post as an Advisory teacher across a range of schools he joined the International Section of JIS in 2007. The development of JIS has been linked directly to that of ICHK. Simon was involved in the development and planning of ICHK from the very beginning and remains an interested and active member of the school board.
Janine Davies
I have currently been living in Hong Kong for five years. I have the awful title of trailing spouse but a happy one at that. My husband Andy and I are both British born and raised but started our expat life together in Spain . We now have three children who have  lived in Belgium, Austria, Italy and now Hong Kong.
Raised by a family of shopkeepers, my career background was in retail management. I absolutely loved my career and took on any roles that meant I could travel as I have always loved variety. I worked for various large corporations on diverse projects and my strength was the ability to relate, in the business world, with all types of people which has been invaluable in our choice of expat lifestyle.
My last job in Italy was President of the International Womens club of Milan/Monza with 400+ women speaking 64 languages. It taught me 3 valuable life lessons, never judge a book by it's cover and how success is measured by what you give, not receive but mostly how to be patient.
Since having children I have taken a very active role in the schools they have attended. I have previously been an active board member at both the Danube International school in Vienna and the International school of Monza in Italy.
As our 3 children all attend ICHK I am looking forward to being a member of the ICHK team and appreciate the opportunity to see the school grow. .
Derek Pinchbeck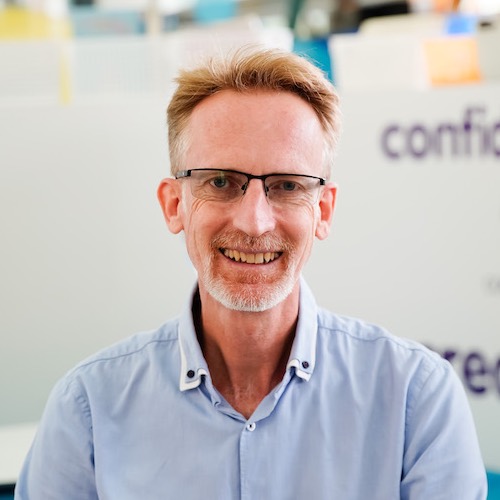 Derek has been teaching for 30 years. Having begun his teaching career at an inner city school in the UK,  he has been involved in international education since 1993. As well as Hong Kong Derek has worked in Dominican Republic, Papua New Guinea, Brunei, Italy, China and Singapore. In addition to his teaching and leadership roles in schools Derek is a global consultant for the IB and has presented at a number of international education conferences. Derek strongly believes that the purpose of education is to empower children to think and act creatively and ethically to improve the world for themselves and others. Derek enjoys spending time with his family, exploring the walking trails of Hong Kong, golfing very badly and playing squash.
Mathew Gollop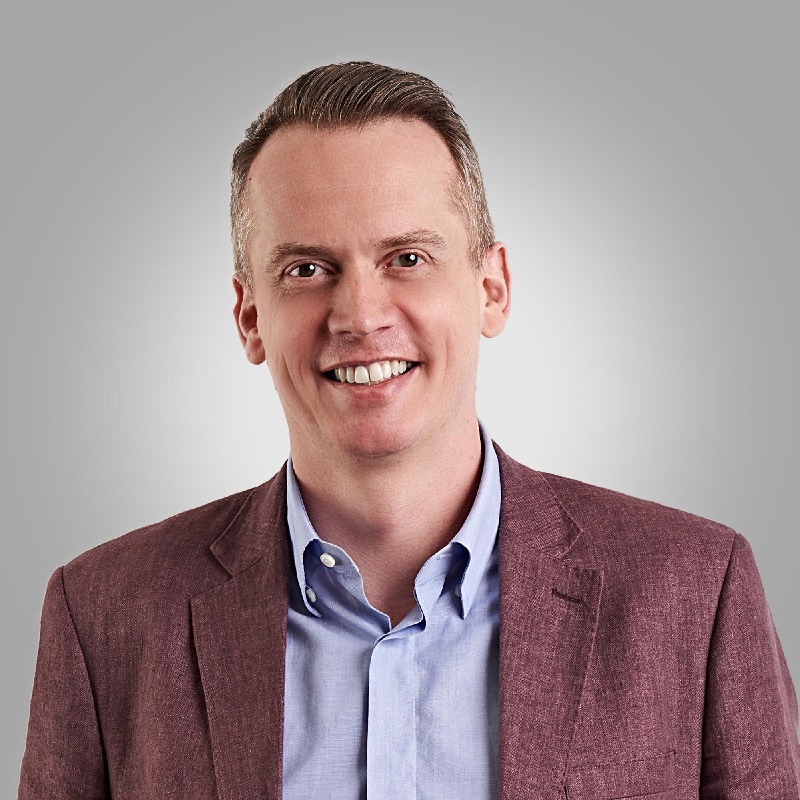 Mathew joined the board in November 2020 after his daughter joined ICHK from the Japanese International School (JIS). Mat was a member of the Strategic Steering Committee at JIS for three years.
Mathew has been in the executive search industry since 1997 and in Asia since 2001 with ConnectedGroup. In addition to leading a 45-person business, Mathew engages with clients to discuss their operational and market strategy from CEO's office down through the business. He aligns ConnectedGroup's service offering across all functions and often operates as an account manager for all key clients. Mathew has helped define and shape his businesses' social purpose and his team support the not for profit community in Hong Kong, connecting talent to help amplify worthy causes including the launch of www.Recruit4Good.com
Outside of his business, he supports the Fair Employment Agency as a volunteer board member and ChickenSoup Foundation as a Professional Ambassador.
Sarah Zhao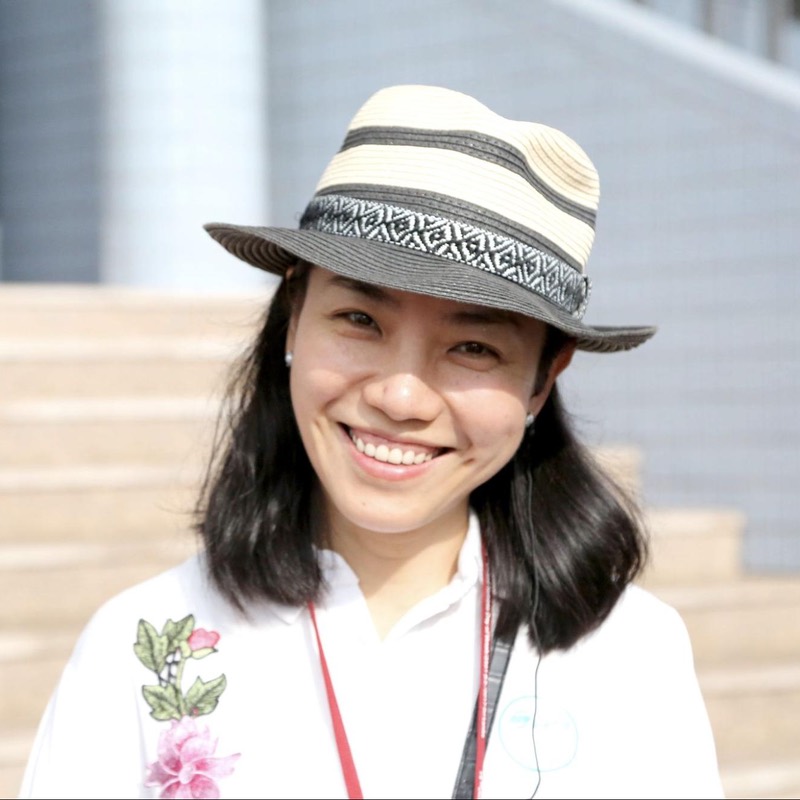 Sarah Zhao is the mother of Henry who is in ICHK Secondary.
Sarah has been working in education since 2000. She worked for the British Council China on education reform projects for fourteen years, where she was responsible for projects of teachers professional development and establishing school partnerships between the UK and China. She later joined the Cambridge International Examination in 2014 and worked as School Development Manager for South and West China, where she had opportunities to work closely with international schools on curriculum development and assessment.
Sarah moved to Hong Kong in 2017 due to her cross-sector work in charity and voluntary services. She used to lead teams of volunteers and travelled to Japan, Thailand, Sri Lanka and India for services and study purposes. Sarah is currently working for The Hong Kong Bodhi Society Limited as Director for Cultural Events.
She has been voluntarily teaching Chinese culture and literature to children aged 5-12 since 2018. She is also involved in curriculum development of Life Education with local charitable organisations, promotion of going vegetarian, and caring of the senior citizens in local communities. In her spare time, Sarah enjoys hiking, swimming, and meditation. She also loves cooking and playing the piano.
Marianne Atkins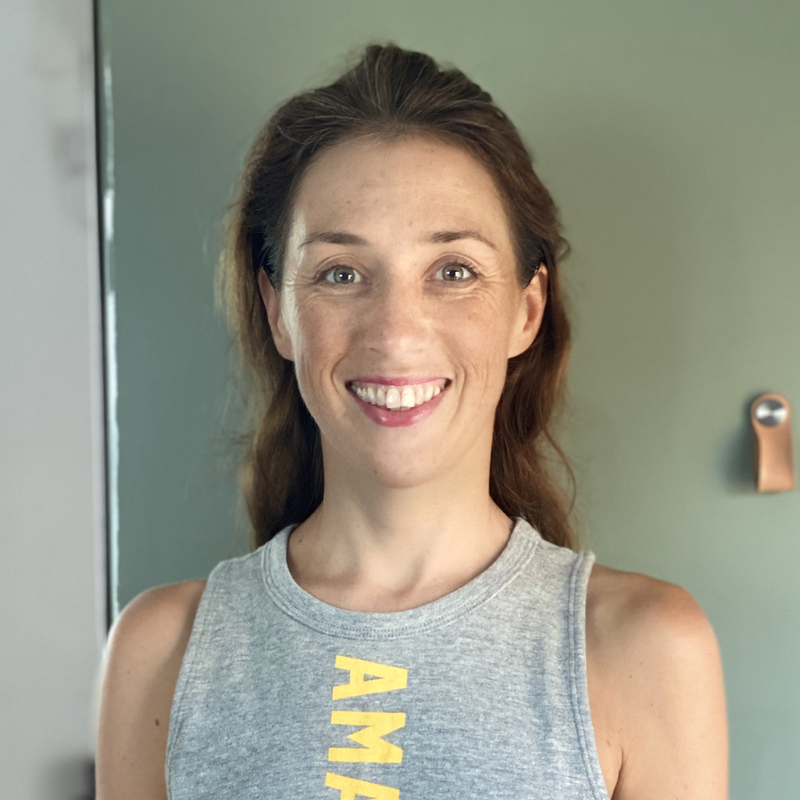 Originally from Scotland, Marianne set out to Shanghai with a degree in textile design to fulfill an ambition in fashion knitwear. Twenty years later, now based in Hong Kong Marianne's knowledge spans from raw material through to production and works directly between Asian suppliers and International customers. A recent decision to do a Master's degree in Supply Chain Management, Logistics & Procurement was to dive deeper into how innovative thinking and critical analysis contribute to motivate change and question the way we problem solve within the industry.
Married to Richard, with a daughter, Pippa aged 8 and a son, Sebastian, aged 11 of whom is inYyear 7 at ICHK secondary. Both children attended local school in Sai Kung from kindergarten to primary in order to experience different ways of learning, both from a local perspective as well as international.
The decision to join ICHK board is for the opportunity to support creative thinking in our future generations. As a true optimist it is important to give back and embrace the community we choose for our children to be influenced by.
Marianne enjoys everything outdoors, especially running and hiking Hong Kong's amazing trails, with family and friends in tow.