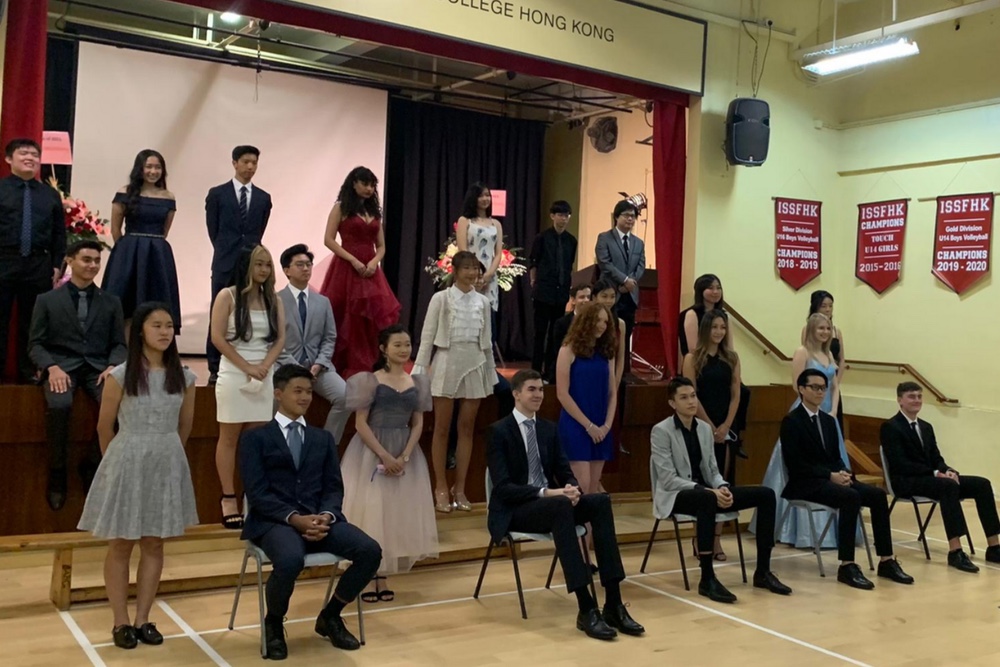 Congratulations to our graduating class of 2021.
Our Year 13 students celebrated the end of their school journey with a special ceremony.
It was a wonderful occasion, with parents and staff joining together to celebrate our graduates.
In an ICHK tradition, Sam and Emily Ball and Mikael and Emily Donnet gave beautiful speeches about their graduating siblings Gemma and Martin.
There were also graduate speeches by Peggie Wei and Angus Cheung and IB Coordinator Flora Lai before certificates were handed out to all students.
Head of School Toby Newton gave an appreciative speech, in which he offered words of advice to the graduates, as they take leave of ICHK for the last time and step out into the world beyond, with all the challenges, intrigues, complications, pleasures, and rewards it promises.
Toby reminded them to live in ways that are authentic, decent, well-intentioned towards others, and, finally, courageous. In short, everything they have been taught during their years at ICHK.
You can read the speech in full here.We give thanks to the Year 12 students Giulia Gobbi, Jordan Hermans, Havana Macklin and Titan Juels who made up the graduation organising committee. Giulia and Jordan also did a wonderful job in acting as MCs for the event.
Our graduates are now preparing to take up places at prestigious universities across the world.
We salute the whole cohort for their dedicated approach, clear focus and methodical approach to their IB exams. All have demonstrated the grit and tenacity which will be critical to success at University and beyond
Everyone at ICHK joins together to wish them every success in the next chapter of their lives.