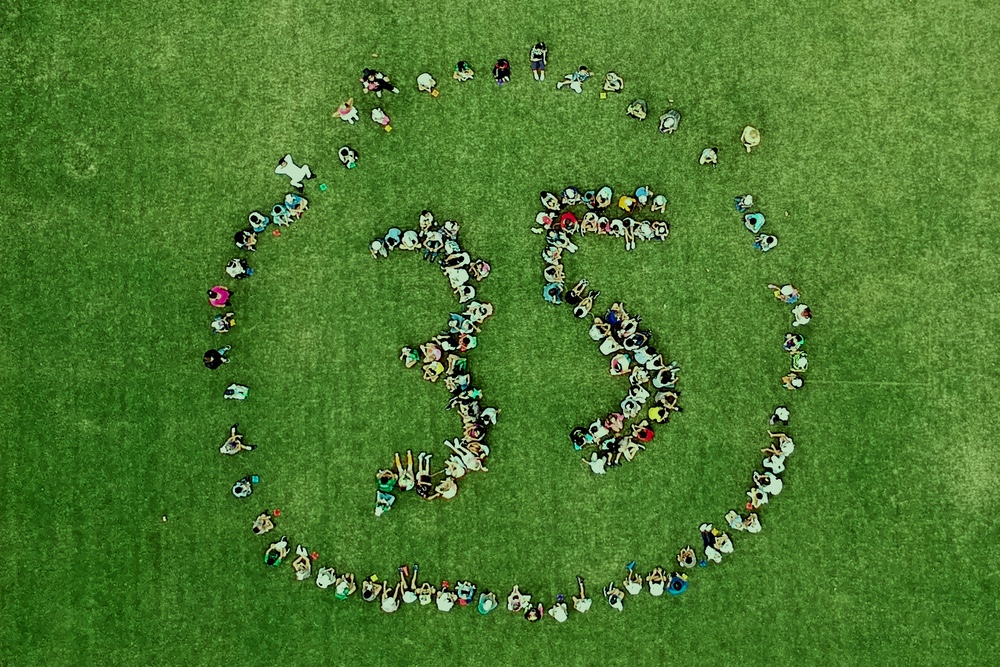 A grand celebration has been held at school today to mark our 35th anniversary.
In September 1983, Hong Lok Yuen International School opened its doors for the first time. The day was the realisation of the dream of a group of visionary parents, who wanted to create a school at the heart of their green and spacious community.
Our students and staff embraced the spirit of our special anniversary, dressing in fashions from the 1980s. We were thrilled to welcome past students who are now at our secondary school, to join in the fun.
Thank you to all the parents who joined us in the playground for the community celebration. We are planning a series of events over the coming weeks and months in honour of this special milestone and we look forward to our community joining us.