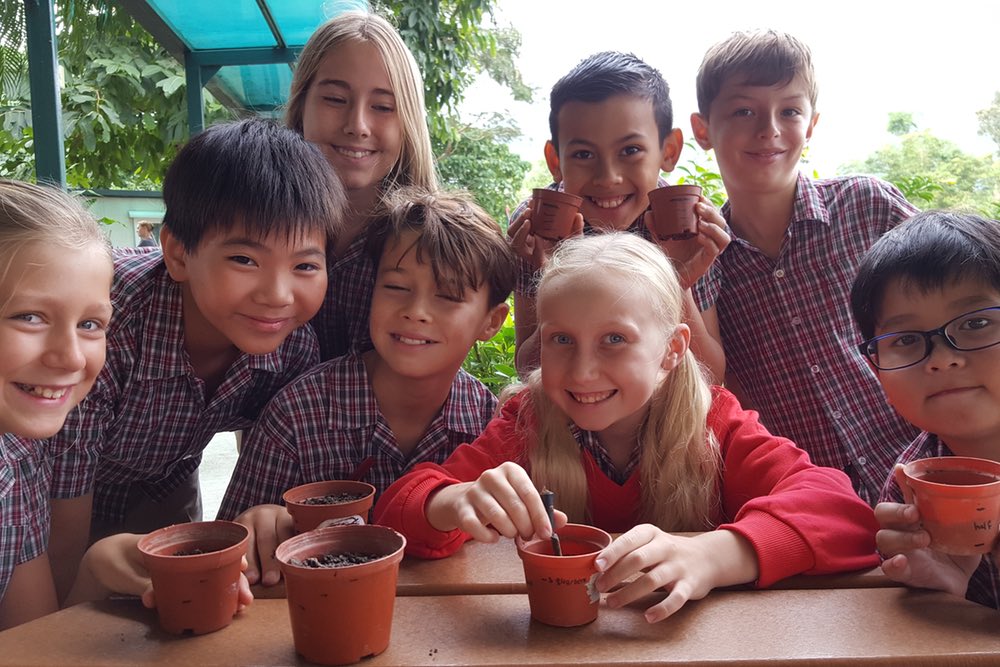 Using the Outdoors to Learn Maths
Students have been combining maths with gardening for a creative and powerful learning experience.
Year 6 students used the school garden to learn about fractions and decimals. They used effective research skills to find out what their seeds were, prepare them for planting, learn about germination and the use of soil when potting seeds.
They used fractions to apportion the seeds, along with different objects in the garden to represent statements, and fractions to measure out soil. Depth was measured through decimals.
The lesson was part of a new programme of outdoor education which is underway at our primary school.
A huge amount of research has been conducted on how powerful learning can be when teachers use 'problems' that are real and in context.
Our wonderful school campus allows unique opportunities for investigative outdoor learning and problem solving.
Educator Susan Oxnevad says: "One of the challenges we face as educators is providing students with opportunities to engage in meaningful learning experiences that show them how they can connect the knowledge and skills learned in school to the real world… Putting acquired Maths skills to use in real world situations is a way to help students connect and learn.".