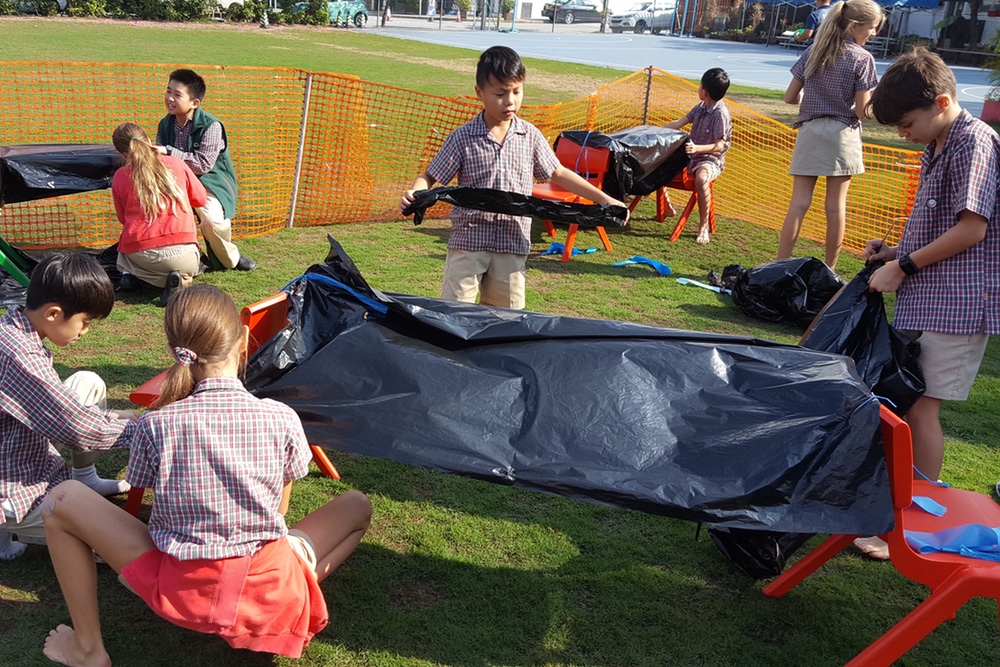 The suffering of refugees has been highlighted to students, in a thought-provoking exercise.
Year 6 students spent time in a restricted space, before creating their own makeshift camp and queuing for rationed snacks.
The exercise was designed to introduce them to the Unit of Inquiry, Where We Are in Place and Time.
They are learning that people migrate for many reasons and can influence communities in a variety of ways. Students will be exploring a number of concepts connected to human migration over the coming weeks.