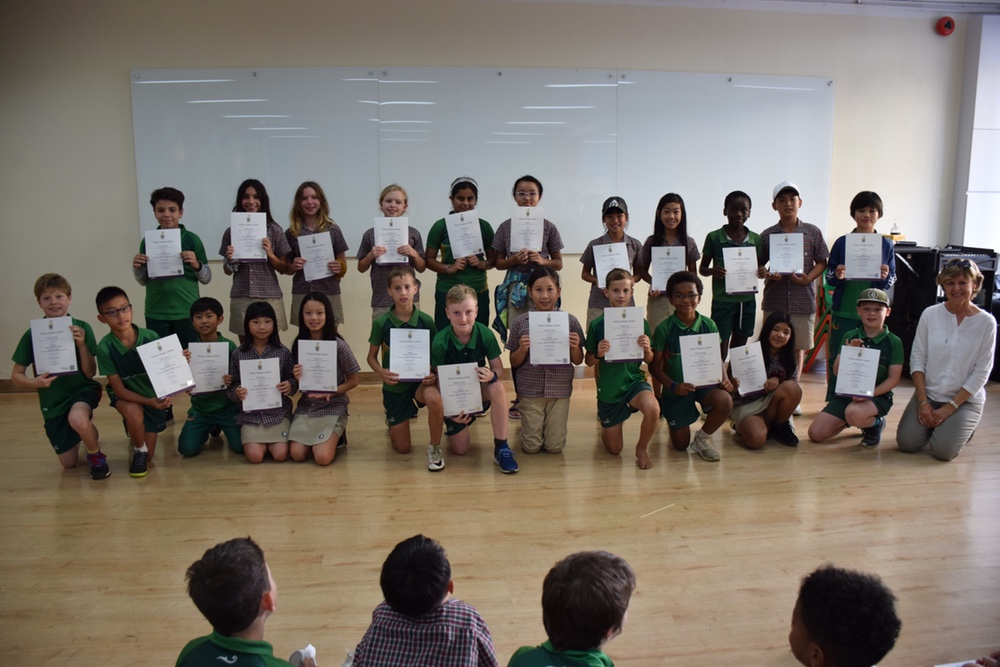 Trinity Speech Exam Success
We are absolutely delighted to announce outstanding results in the Trinity College speech and communication exams.
Every Year 6 student who entered achieved the highest grade of Distinction.
The students were expertly guided and supported by Jennie Martin, spending a number of weeks last term practising and perfecting their communication skills with her.
They worked very hard to prepare two speeches, which they then had to share with a visiting examiner from the UK.
Despite their nerves on the day, they were able to use calming breathing exercises, which they had been practising in preparation for the tests.
The whole process was an important lesson for our students, teaching them to step out of their comfort zones, as well as the importance of effort and perseverance.
The Trinity College exams assess students' English abilities through a variety of performance arts, and are recognised internationally.
Our school has a long tradition of success, and this year's results continue our strong record.
The whole school is delighted at this fantastic achievement. We owe thanks to Jennie Martin for her superb tuition and we congratulate all the students on their wonderful results.