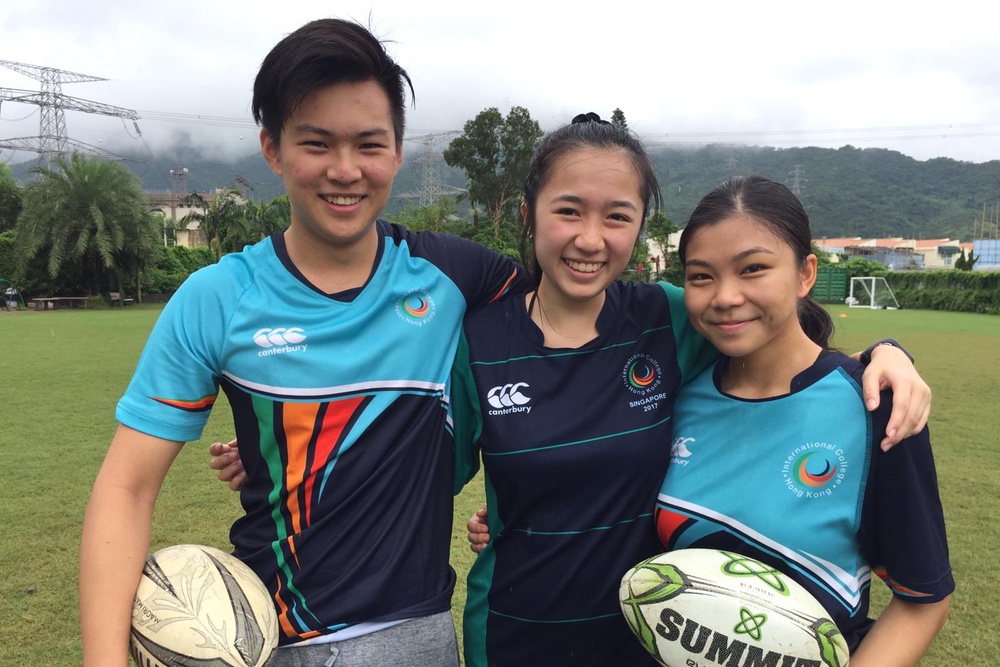 Senior students are delivering a touch rugby coaching programme at ICHK Primary.
The Saturday morning classes are open to students in years 4-6, and are aimed at developing their sporting skills before they take up the sport at our secondary school.
The initiative started last year, and three new students have taken up roles as coaches and mentors.
In line with the aims of our rugby programme, this is helping them to develop leadership skills. They are taking on responsibility for training, communicating their vision, motivating and passing on their skills and experience.
We are very proud of our partnership with our primary schools, and this is one of a number of initiatives designed to connect our schools and share expertise.