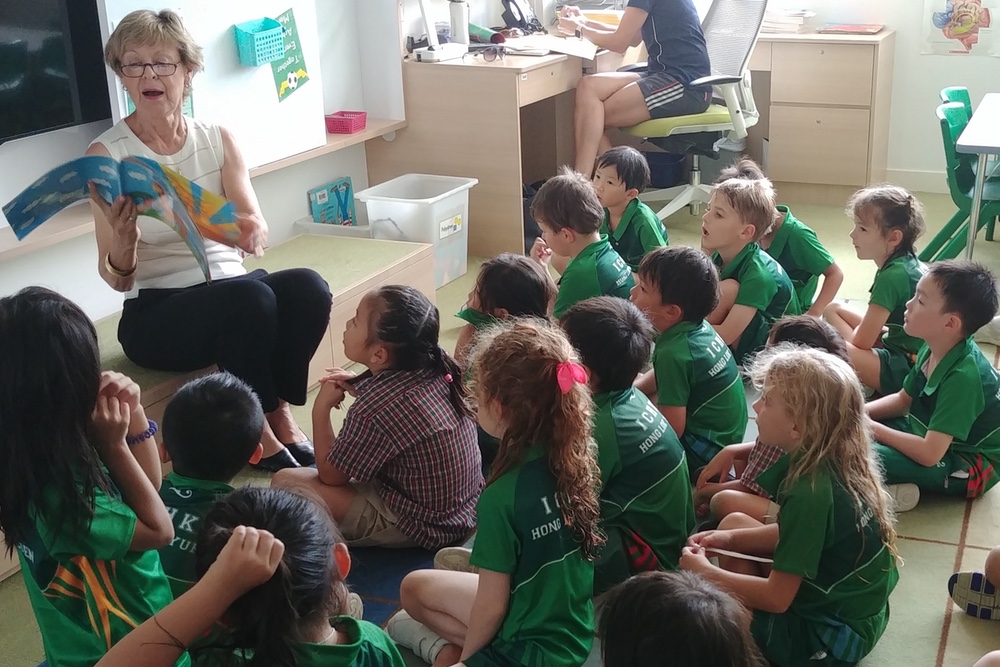 An inspirational new story telling programme is underway, aimed at developing a life long love of books and reading in our students.
Creative English Coach Jennie Martin is creating magic in our Kindergarten and Primary classrooms, reading stories and bringing characters and plots to life for our students.
In her  role, Jennie is spending time with all year groups, introducing them to new genres, and using story telling and drama to inspire creative writing.
This week our Year 3s have been hearing stories themed around friendship and feelings as they adjust to their new classes. Students in Year 1 have been listening to fairy stories, and Year 2s have been enjoying cultural stories. Year 6 students have been inspired by tales based on character strengths, as they prepare for their new student leadership roles.
Jennie's knowledge, guidance and passion is helping to stoke our students' imaginations and power their creative writing.
Over the coming weeks she will be using a variety of genres to introduce our students to new ideas and cultures and develop greater thinking skills.