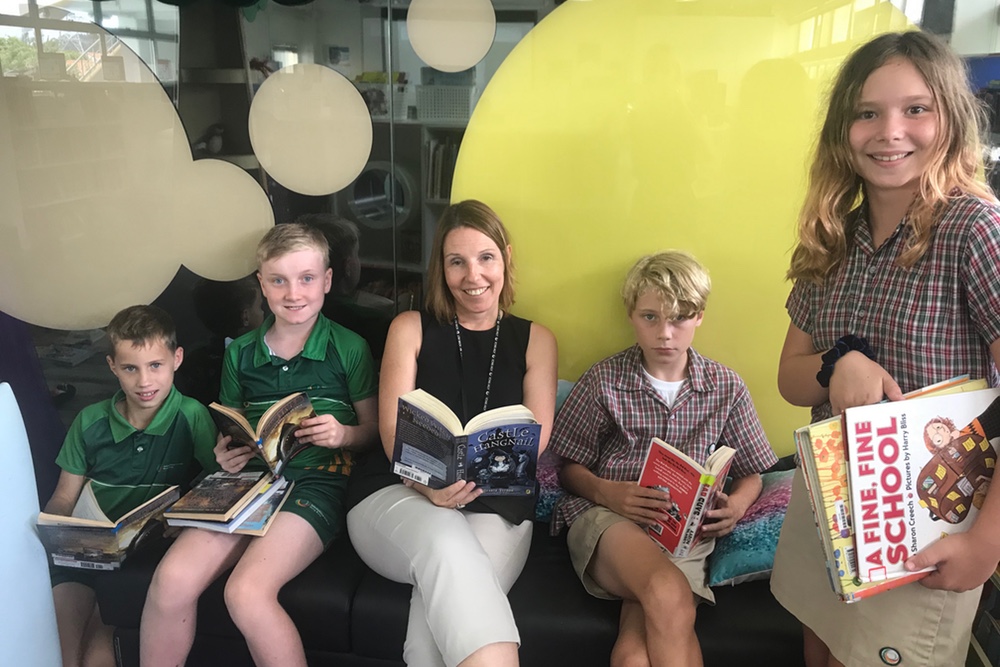 The ICHK Reading Challenge
ICHK's 40 Book Challenge is being launched this week.
Students in Years 5 and 6, together with parents, are being challenged to explore the world of literature and read as many books as they can over the coming year.
The aim is to promote reading and encourage our students and parents to read books in a variety of different genres, discover new authors and gain different perspectives on the world in the process.
The challenge is being run by Teacher Librarian Charlie Beard and is based on the 40 Book Challenge created by author Donalyn Millar, which invites students to read 40 books across different genres during the school year.
Students in Years 5 and 6 will be given accounts on Biblionasium, where they can share book recommendations and track their reading logs. Parents can also share favourite books, either through classes or on a 'We love reading wall' being set up in the library.
As well as reading their favourite categories of books, students will be encouraged to step out of their comfort zones and select new genres. This will introduce them to new ideas and cultures, help to broaden attitudes and mindsets and develop greater thinking skills.