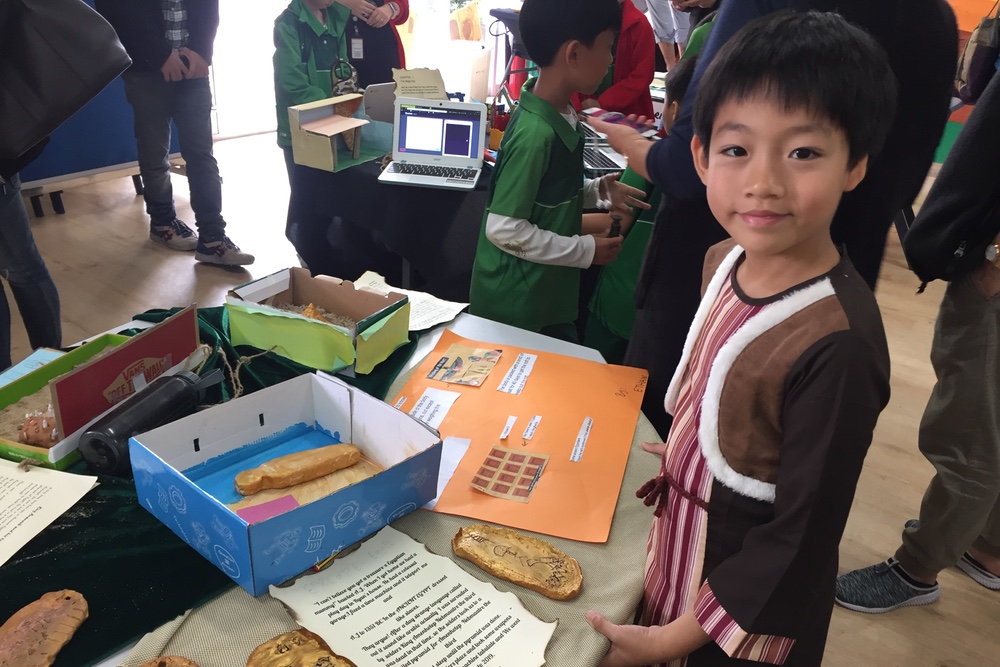 A fantastic history museum was created at school by Year 4 students.
Exhibits including dioramas, costumes, a mini viking boat, quizzes, slides presentations, videos and much more, were displayed to parents, staff and students.
The students created the amazing showcase of learning, after spending weeks researching individuals and civilisations.
The museum was the culmination of their Unit of Inquiry, Where We Are in Place and Time, which focused on how history can be formed by using information from the past.
Students used the library to develop their research skills, published stories on their chosen topics, enjoyed links with Chinese studies, created special artwork and were inspired by trips to the HK History Museum and the Sam Tung UK heritage site.
They also worked on narrative non-fiction works, creating stories about their chosen topics. They produced a wealth of entertaining work, and showed considerable progress in their writing.
Visual Arts Teacher Amy Thibeault delivered specialist lessons, guiding the students to create clay cartouches and pharoah inspired portraits. They even learning Egyptian hieroglyphics. All were on display in the museum.
The unit was linked with their Chinese Studies programme, and the Foreign Language class performed a role play during the day. The level of interest in Chinese history was reflected in how many students chose the Great Wall as their research topic.
We congratulate all the students on this wonderful display of work, and commend the Year 4 teachers Kate Mahon and Susanna Lynam, for their creative guidance.