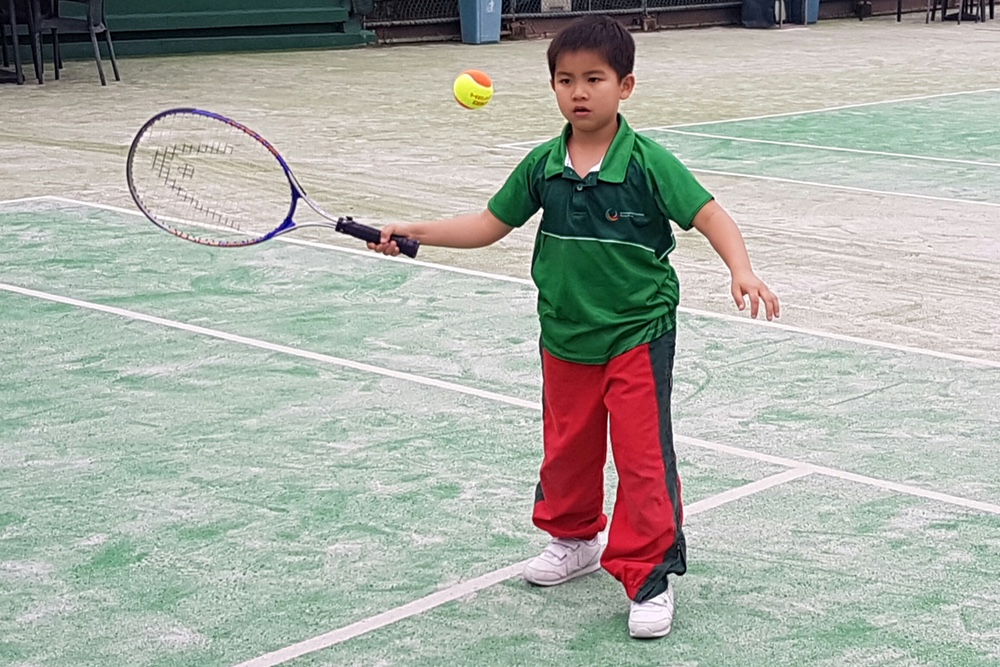 Tennis Coaching for Students
High-level tennis coaching is being delivered to primary school students.
The school has joined up with the Hong Lok Yuen Country Club to introduce students to the sport.
The coaching is being piloted with students in Years 4 and 5, before being rolled out across the school.
Students are being introduced to the rules of tennis and learning basic skills through a series of exercises and games.
It is the latest in a series of different sports they have been exposed to as part of their PE studies.
Sport is an important element of the curriculum at ICHK. A comprehensive programme is offered and our spacious grounds and large playing field give students the chance to take part in a variety of sports.