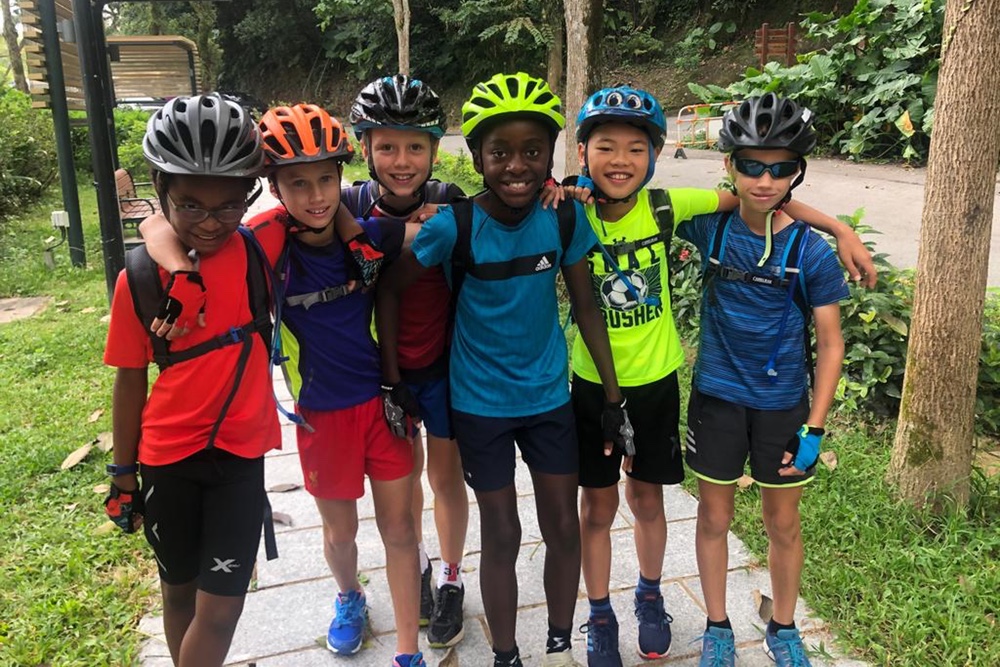 ICHK students are preparing for Hong Kong's youth adventure race Team Fear.
Students from Years 4, 5 and 6 joined a special training sessions , where they enjoyed stream scrambling, biking and hiking.
The session was organised by PE Teacher Melinda Hand, with help from Kaman Lam and Tiffany Au, in preparation for the adventure race, which will be held in Discovery Bay on November 17.
Team Fear will see hundreds of students from across Hong Kong taking part in rock scrambling, running, coasteering, biking, hiking, running and canoeing, whilst raising money for charity.
Our students have a long tradition of competing in the race and we thank Melinda for all the guidance and support she is providing.