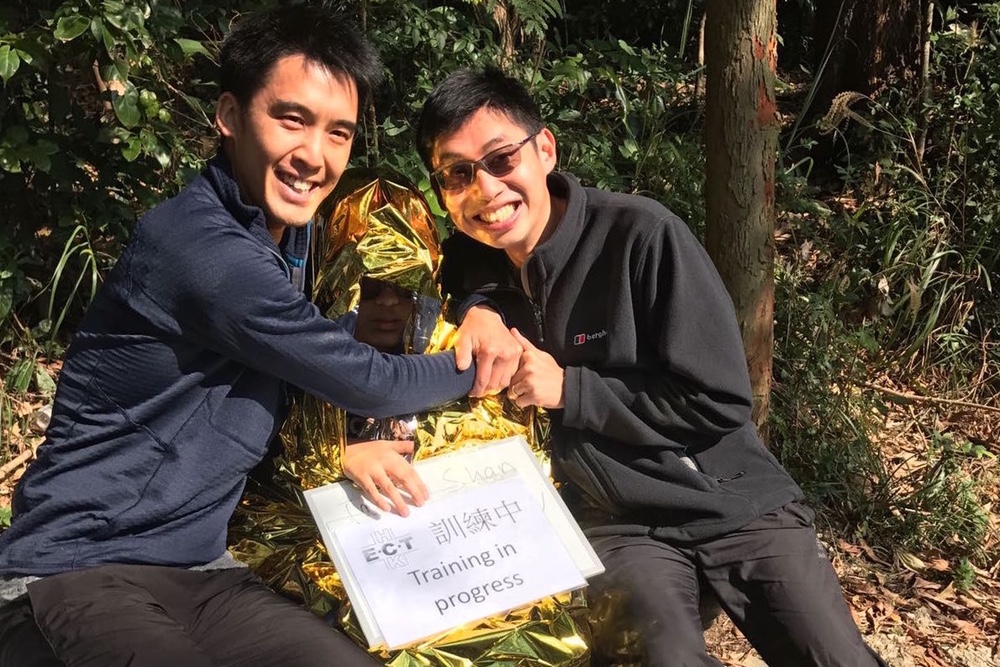 Teachers develop their skills in the wilderness
Innovative work is underway to develop our vision as a fully accredited Forest School.
Teachers Ho Mei Chau and Brendan Lee have just has completed a two-day wilderness first aid and CPR training course run by Emergency Care Training Hong Kong.
They were taught how to prepare for an emergency in the wilderness. They encountered everything from fractured limbs, hypothermia, lightning strikes to poisonous snake bites.
It follows a period of intensive training in the UK for Ho Mei, as he works towards becoming a qualified Forest School leader.
A Forest School is an innovative educational approach to outdoor play and learning. The philosophy is to encourage and inspire individuals of any age through positive outdoor experiences.
Our beautiful green campus provides us with the perfect location to develop this pioneering approach in Hong Kong. Ho Mei is working to establish our very own Forest School and a six week pilot programme will soon be underway.
The work sits alongside an innovative programme of outdoor education which is underway at both our primary and secondary schools.
Our locations provide unrivalled opportunities for outdoor learning and we are passionate about providing quality outdoor experiences for our students.