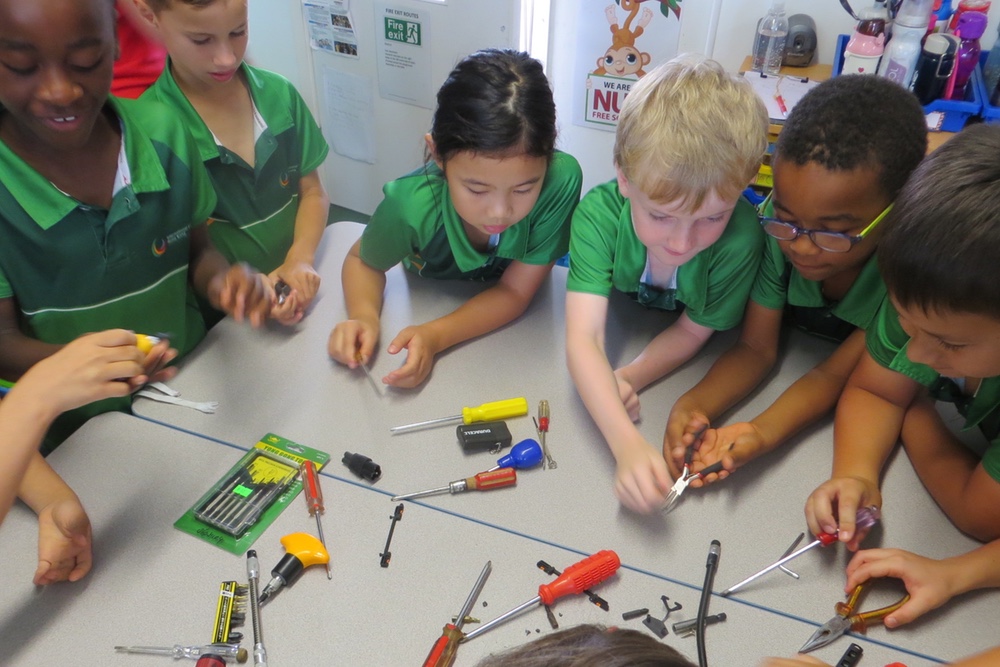 Students became young engineers for an authentic learning experience.
Our year 3 classroom was transformed into a Take-Apart Lab, as part of a fascinating learning journey into systems.
Students worked in teams to take apart different electronic items, finding out that many parts are needed to make a system work.
The result was an incredible morning of hands-on learning.