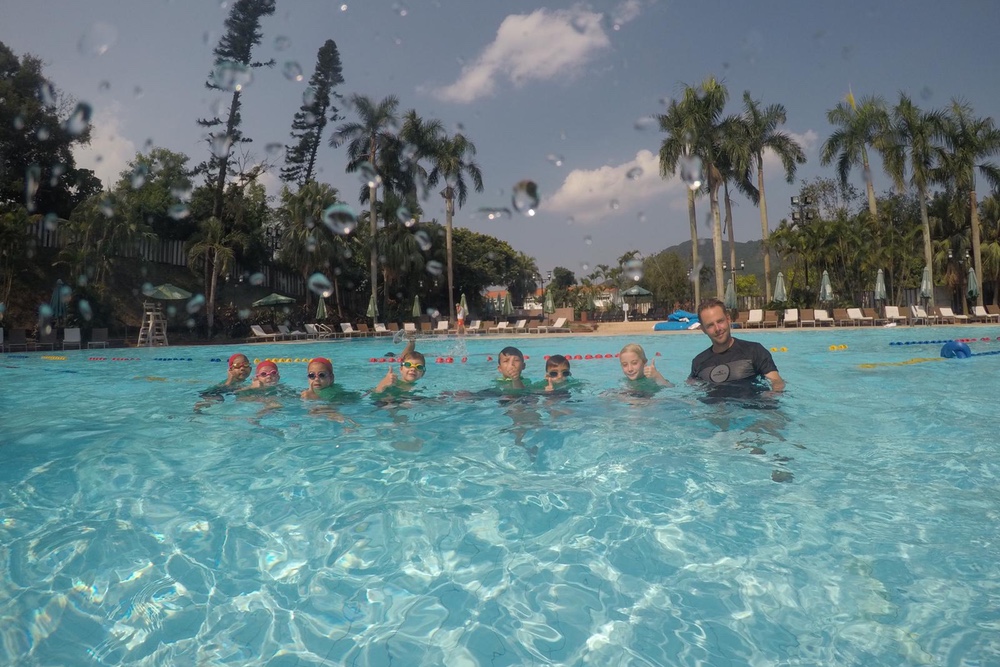 Another successful swimming season ended this week, with students across the school celebrating huge improvements in the sport.
Students from Years 1-6 have been following a structured programme since April. Each class has been split into small groups, enabling them to work to their appropriate levels with our qualified swimming teachers.
They progress through a 10 stage swimming programme and are assessed on a regular basis. They also learn about the critical issue of water safety and learn how to understand their own limits in the water.
Skills assessments have been completed, and some students will receive new swim badges after the half term break.
PE teachers Melinda Hand and Rhys Baker say there has been a huge improvement in skills and motivation over the past term.
The swimming programme is an important part of our varied curriculum, which aims to introduce children to a wide variety of sports and games.
Swimming is a vital survival skill and we encourage parents to make opportunities outside school for students to practice and improve their skills.