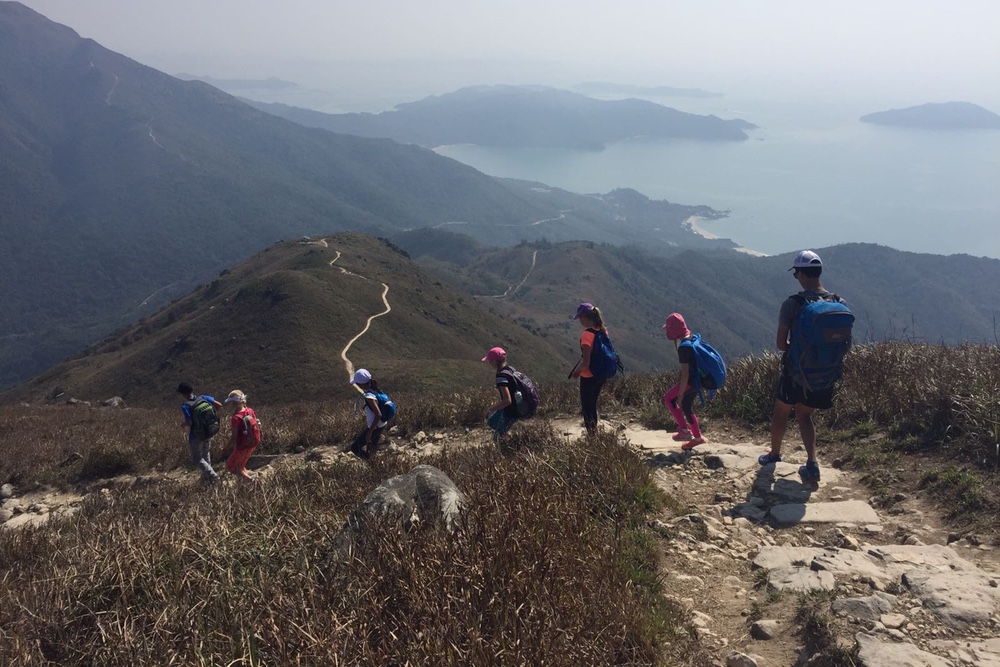 Students scale the heights
Adventurous students have scaled seven of Hong Kong's highest mountains, as part of a mammoth two-day challenge.
A small group of Year 6 students hiked for more than 15 hours, walking 25km and climbing a huge 2,200m in total.
They successfully scaled Sunset Peak, Lantau Peak, The Twins, Violet Hill, Mount Butler, Mount Parker and Jardine's Lookout, setting a new school record with their achievement.
The hikes were part of a weekend long 'Summits of My Life' expedition. It is one of five components of the Legacy Challenge Award, which is designed to inspire, challenge and instill life-long positive attitudes and attributes in students.
The students worked in a team to plan the Summits programme, organising all the routes, transport, logistics and food requirements themselves.
In what was a life changing experience, they found themselves tested to their limits, displaying resilience, determination and teamwork to achieve their goal.
Teacher Brendan Lee said: "The two days involved some very tough, challenging hikes. All the students demonstrated characteristics that cannot just be taught in the classroom. They showed grit, resilience, a growth mindset, as well as kindness and loyalty to their teammates. I am very proud of all of them."
Congratulations to all the students, and a huge thank you to Brendan Lee, who invests so much time and commitment in his students. His adventurous spirit and dedication is a source of constant inspiration to all the young people he guides.