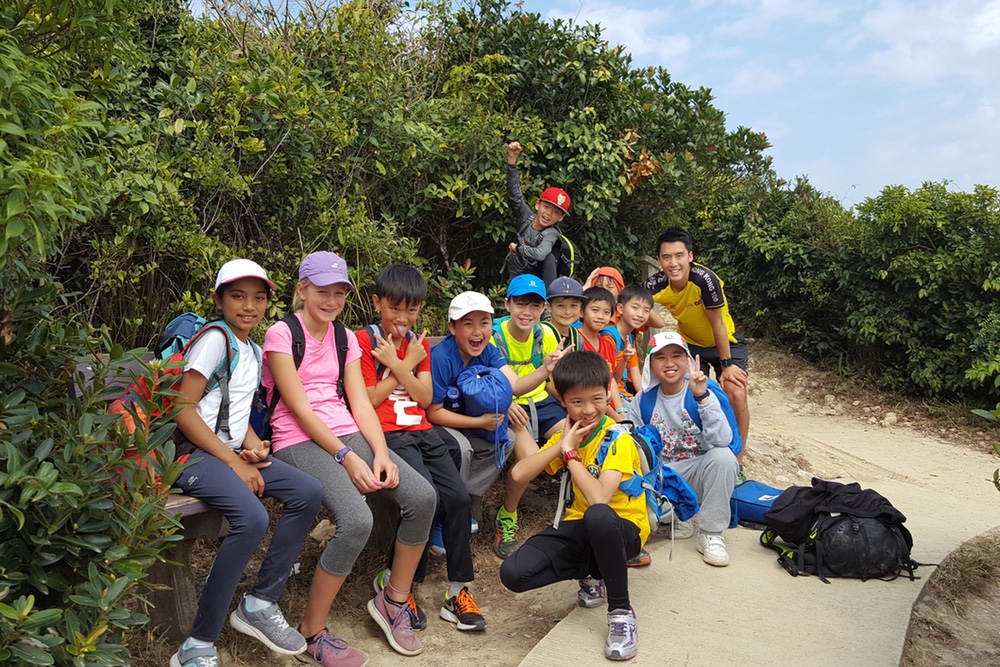 Students and refugees worked together to tackle one of Hong Kong's most challenging mountain hikes.
A group of Year 6 students completed a three hour hike over the famous Twins with ladies from Free to Run – an organisation which works with refugees.
The excursion was part of the Unit of Inquiry, Where We Are in Place and Time. Students are are exploring a number of concepts connected to human migration.
They are learning that people migrate for many reasons and can influence communities in a variety of ways.
Year 6 teacher Brendan Lee said: "I was very proud of the students as they carried out real conversations with the ladies and spent genuine time to get to know them.
"Special mention should go to Sera who on her own made all the refugees delicious sandwiches for lunch as well as snacks. It's people with empathy like her that will make a difference in this world."
Some of the students' thoughts included:
"I thought the refugees had a good sense of humour – that surprised me because I thought they would be sad and straightforward. They took time to play and be light hearted around us."
"I thought all the refugees had a huge growth mindset. They are really kind because they know what it feels like to be bullied in a way. They're really kind, fun to talk to – they were just normal people."
"I felt sorry for them because they had to leave their families behind. They faced some terrible things but I'm happy that they are able to do some good activities. The community are giving them opportunities to try to make them feel like people – no longer feel like refugees."