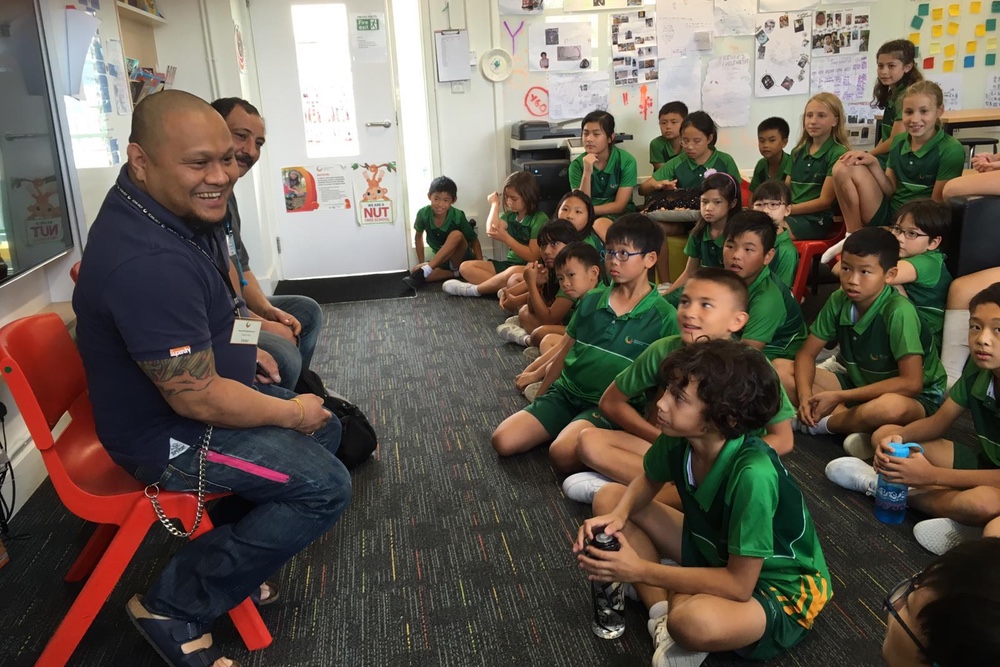 Students learn from refugees
Refugees and domestic helpers have been sharing their stories with our Year 6 students, as part of a powerful learning experience.
Three helpers and two refugees visited school to talk about challenges and opportunities they have faced in their lives.
The exercise was part of a study into migration in the Unit of Inquiry, Where We Are in Place and Time. The students are learning that people migrate for many reasons and can influence communities in a variety of ways. They will be exploring a number of concepts connected to human migration over the coming weeks.
After the talk, the students donated $3,000 from their Year 5 market day earnings to the Refugee Union, in support of the work they do with refugees.
It was a very valuable experience for the students to hear different perspectives on migration, and to learn about other ways of life.