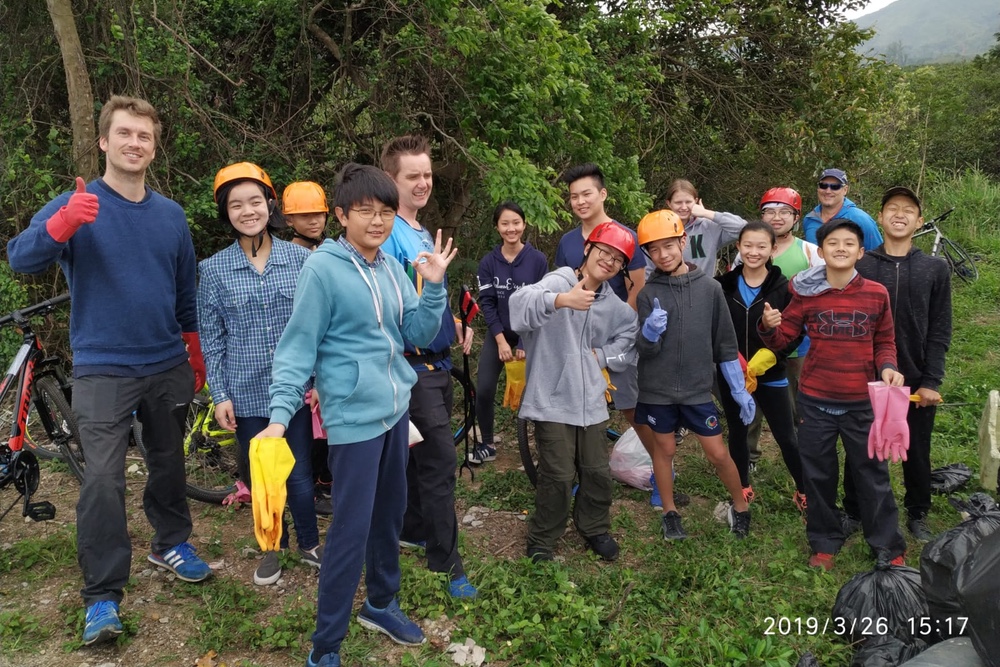 Students have embarked on a major clean-up project, to help restore a typhoon hit area near our secondary school.
Our cycling and Project G activity groups are helping to clear plastic waste which swept in during last year's Typhoon Mangkhut, at Pak Tau Ha lake.
The aim is to restore the local beauty so that it can be used again for cycling trips and hikes.
It follows a huge post typhoon clean up by student volunteers in our neighbouring village Wu Shek Kok and its temple area last year.
Our students are encouraged to be thoughtful, to care for others, to understand the importance of serving the community and how, through their actions, they can make a difference.
By organising this latest clean up, we play our part in restoring the beautiful views and hopefully seeing an increase in returning wildlife as a result.