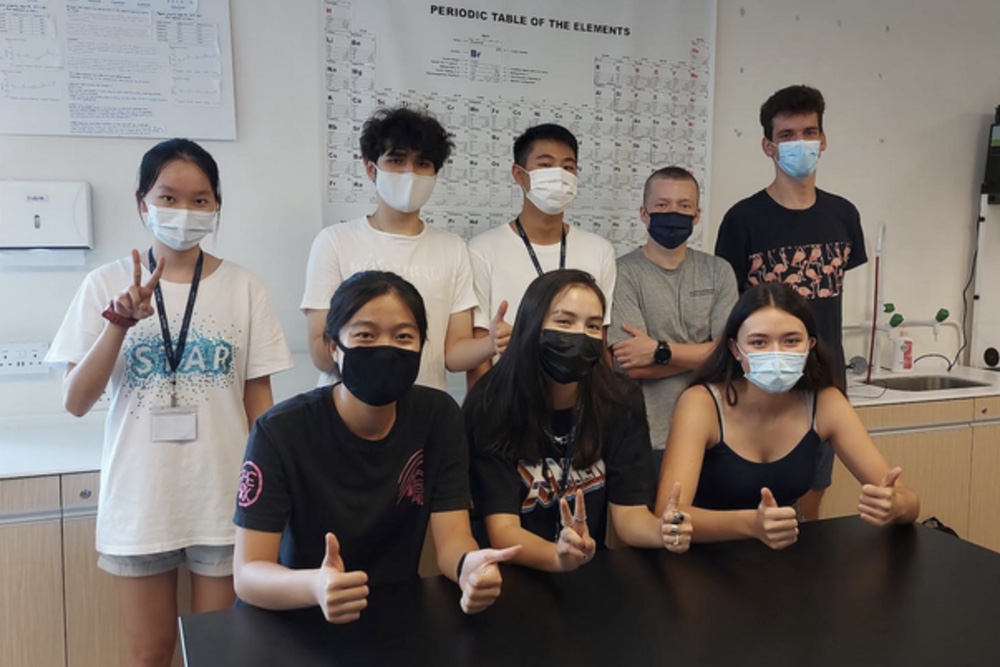 We are delighted that a group of our senior students are to have a research paper published in academia.
Year 13 students Laamie Chung, Eunis Yeung, Aaron Chu, Titan Juels, Constantine Asinas, Giulia Gobbi, Eric Schaefer, Sophia Lamond spent the summer working on the paper, as part of a global education initiative around the climate emergency.
After it was peer reviewed, they have just found out that it has been accepted for publication in the 'School Science Review'.
Entitled "Listening to youth: how to close the knowledge-action gap in climate change education", it will be published later this year.
The team worked with Head of Science Michelle Rines, PHD researcher Smriti Safaya and teachers and university students in Hong Kong on the project, investigating the ways that education systems are preparing young people to tackle climate change.
We congratulate the whole team on this fantastic achievement and all the effort and hard work that was put into completing the paper. It is a shining example of student achievement which will be a valuable addition to their Mastery Transcript portfolios, and university applications.