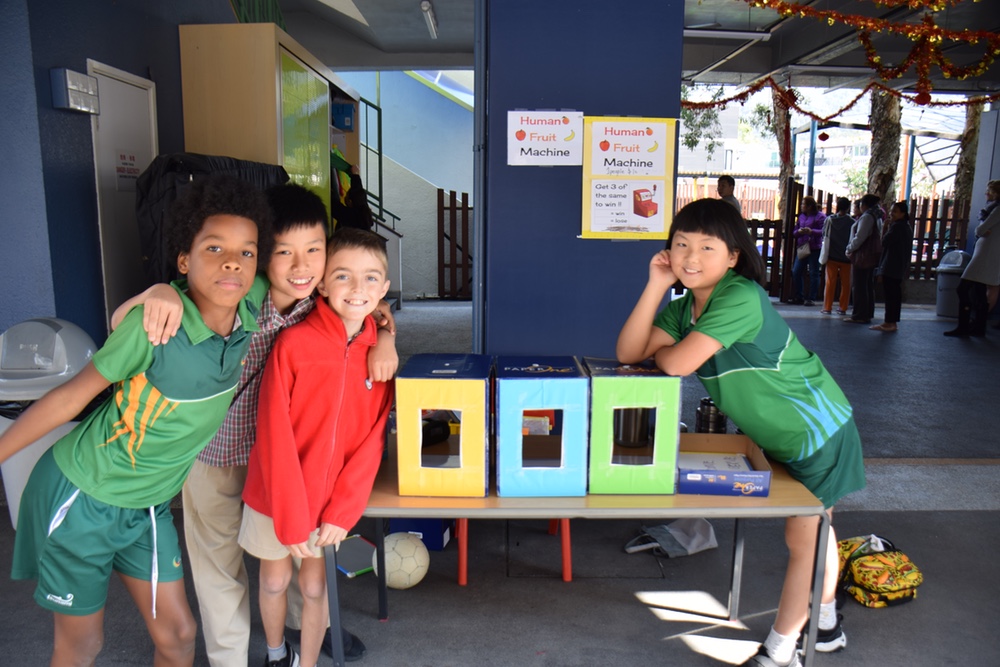 A fantastic week of fundraising has been underway at school, with games, crafts and food sales being run by our creative students.
The Student Council and Year 6 students have been organising games of Tin Can Alley, Hidden Treasure and Human Fruit Machine every lunchtime. They have also been running a juice and snack bar and making friendship and bead bracelets.
All money raised will be donated to the St James Settlement, which supports some of the most needy in Hong Kong. It will be added to donations of food that families have been making over the past two weeks.
The donations will make a real difference to the lives of many of the poorest families in Hong Kong over Chinese New Year.
The initiative has provided our students with real opportunities to think about others, to understand the importance of serving the community, and learn how they can make a difference to the lives of others through their actions. These are all values taught at our school.