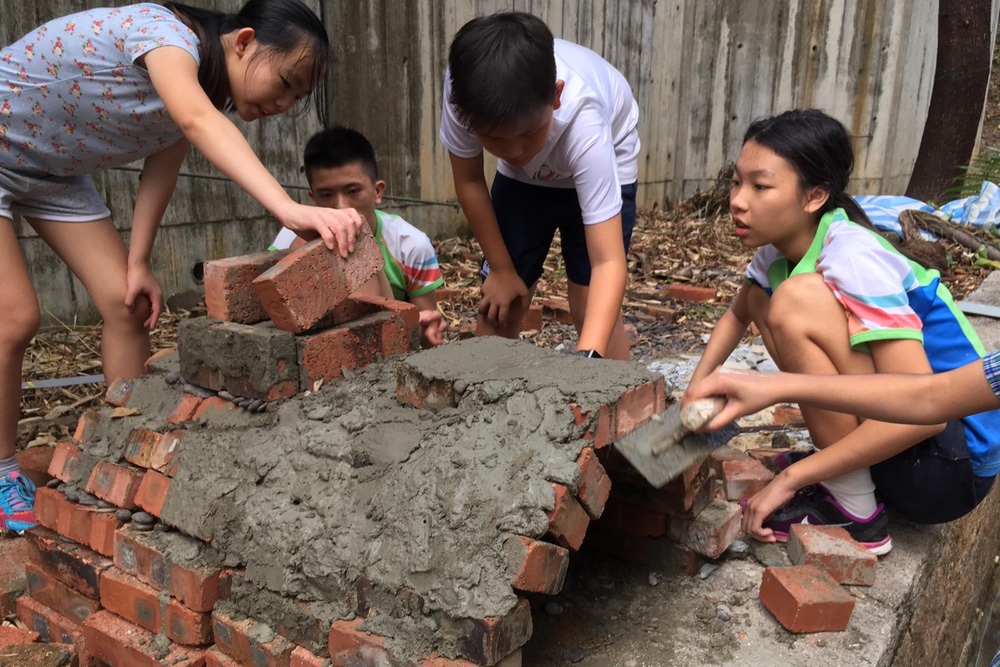 Exciting plans to introduce street cooking at ICHK are well underway.
The first of our new wok kilns has been built at school, as part of a special Deep Learning unit. Students spent time considering different types of stove designs, learned how to build using bricks and mortar and are now designing a meal to cook using the wok.
The activity was inspired by the wood fuelled stoves in traditional village houses. These versatile cooking tools cater for large numbers, and we hope that ours can be used for this very purpose on occasions when we can explore the power of cooking and food sharing technologies for the cohesion of communities.
We are exciting to be developing our own kilns in school, and the possibilities for culinary experiences that this will lead to.