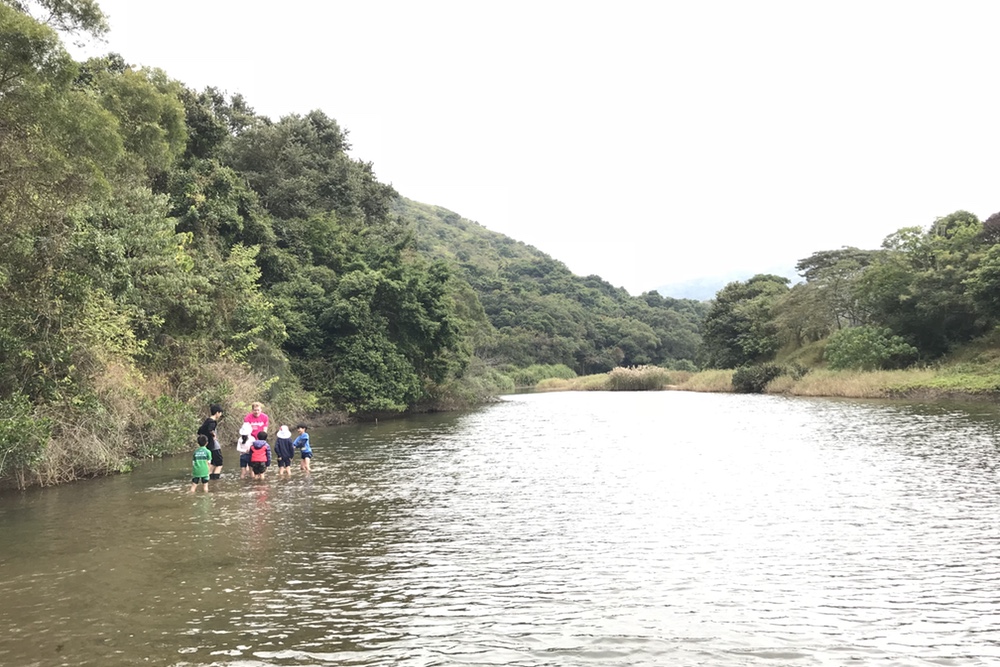 Spectacular outdoor learning
Ecosystems have been brought to life for Year 3 students, in the spectacular environment of our secondary school.
They enjoyed a special outdoor learning experience, exploring the mangrove ecosystem in the beautiful Nam Chung Valley.
The area is on the secondary school's doorstep and offers many wonderful opportunities for learning.
After learning about ecosystems in the classroom, the children were able to explore these surroundings and witness species in their natural habitats.
It was a fantastic visit, allowing students to discover baby mangroves and look for wildlife amongst the roots of the established mangrove forests.
They took part in river walking, and were able to examine through a microscope, the soil and leaves found at the bottom of the mangroves.
Teachers at our primary and secondary schools work in close partnership. Thanks to ICHK secondary staff and students for this wonderful learning opportunity.