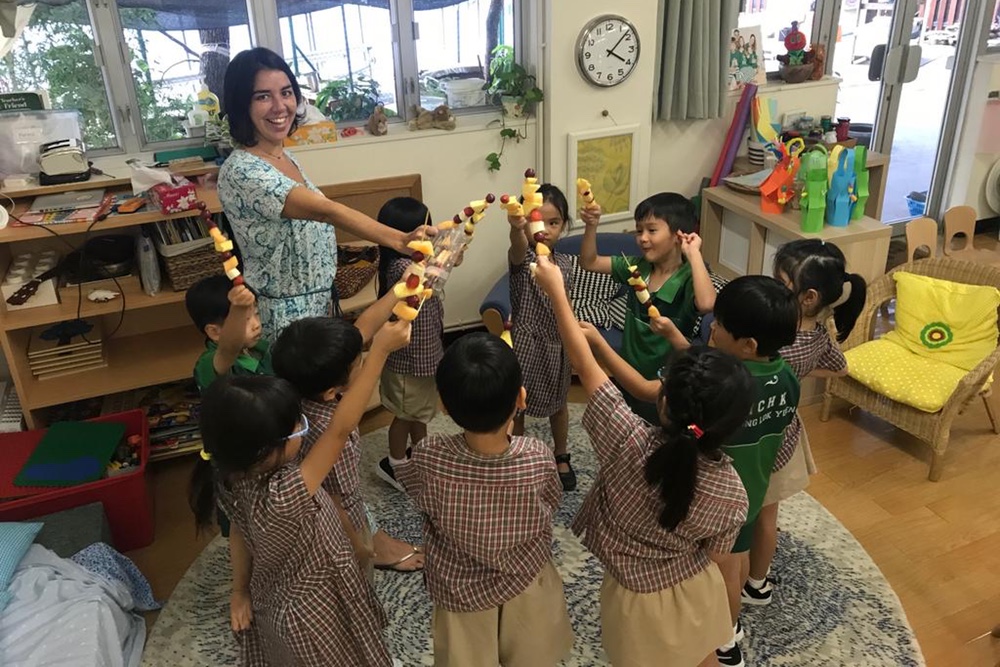 Our Spanish after school clubs are proving a big hit with students.
The after-school activity is run by ICHK Secondary's Head of Languages Nicolas Arriaga and is split into two age groups.
Year 5 and 6 students are working with Nicolas and ICHK Primary assistant teacher Momoko Ng. Meanwhile assistant teacher Susanna Gutierrez is running a Spanish cooking classes for younger students.
The older students are focusing on basic Spanish skills. This week they have been reading in Spanish, finding meaning in context, practicing numbers and animals. They have also been relating sounds and letters, and playing a memory game with their newly learned vocabulary.
The younger students have been developing their language skills through basic cooking activities.
The activities are based on play and game orientated goals, with lots of group activities, singing, role-plays and frequent invitations to reflect on how languages work and how they are different from the languages they already know.
It is the perfect appetiser for students before they decide which language to study at Year 7 at ICHK, and an opportunity for all to discover and learn about another language and culture.
We are very fortunate that Nicolas is sharing his expertise with our primary school students. He is a very experienced languages teacher who has taught around the world and lead's ICHK's very successful languages programme.