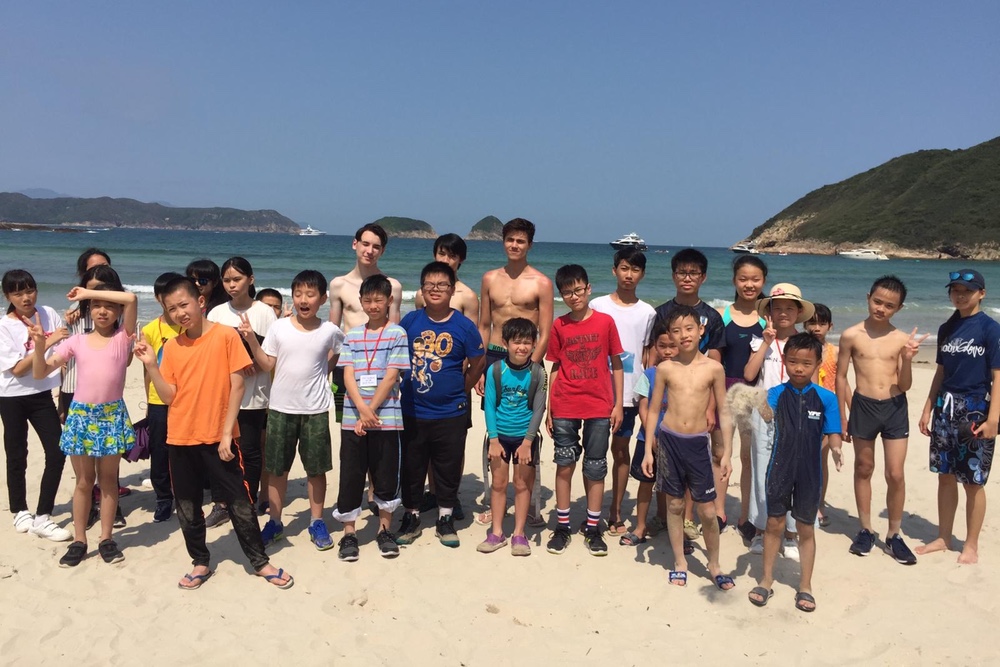 SoCO students have enjoyed a wonderful beach camp led by ICHK students.
A total of 21 children from the Society for Community Organisation took part in the event at Sai Wan Beach in Sai Kung.
SoCO works on behalf of some of the most disadvantaged people in Hong Kong, and our students have run summer camps at school for their children for a number of years.
This year, Year 12 CAS students decided to include an additional camp at the beach, with all the wonderful benefits of the glorious Hong Kong outdoors as a part of the package.
For many of the children it was their first experience of camping, and, for some, even of a day at the beach .
Our students worked tirelessly to organise the transport, logistics, fundraising, food, games and activities, planning everything themselves from start to finish.
The event provided real opportunities to develop relationships, break down barriers and give back to the community – all values that are actively taught at ICHK.
Well done to our students who did a truly fantastic job, and special thanks to our Director of Creativity: Head of PE and Activities Raymond Chan for supporting the event.