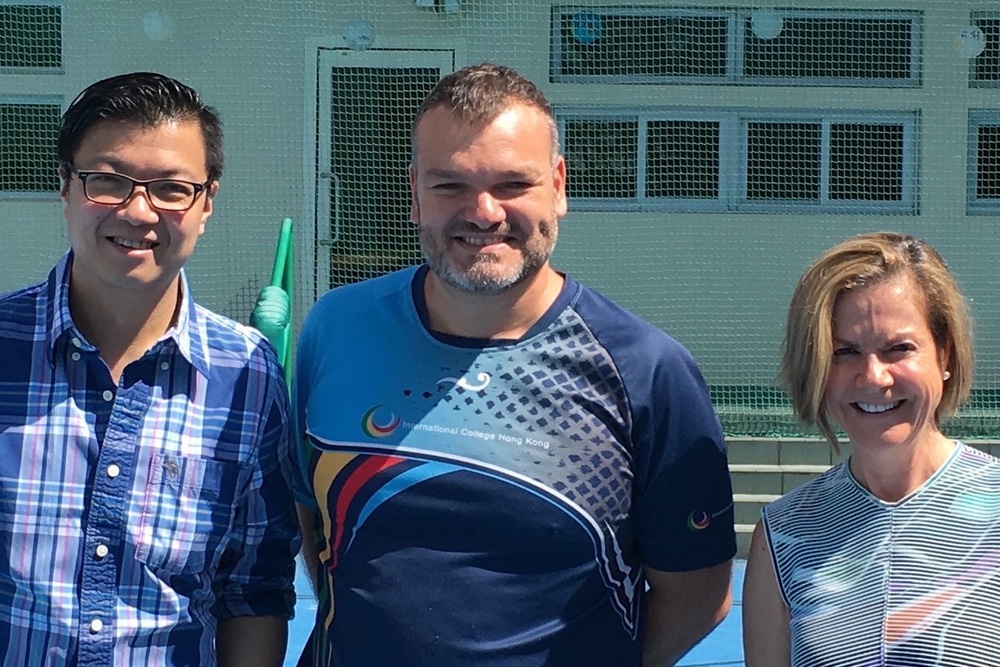 We are delighted to announce that ICHK has been chosen to pilot an innovative volunteer project.
The secondary is one of just six Hong Kong international schools to be running the Social Career.org programme.
This is a pioneering volunteer management platform, available as a phone App, funded by the Hong Kong Jockey Club.
It enables students to find exciting and motivating volunteer opportunities, track their volunteer hours, connect with suitable NGOs and participate in student-led initiatives from other schools.
More than 200 NGOs and Social Enterprises have already signed up and are looking for volunteers.
This will bring fantastic benefits to our students and all our Year 12s now have an account.
We are excited to be involved in this project, and look forward to the enrichment of our CAS programme, and the opportunities it will provide beyond school.
Pictured are Matthew Tam (CEO and founder), Libby Vaughan (Development Director), and ICHK CAS coordinator Nicolas Arriaga.
To find out more visit Social Career.