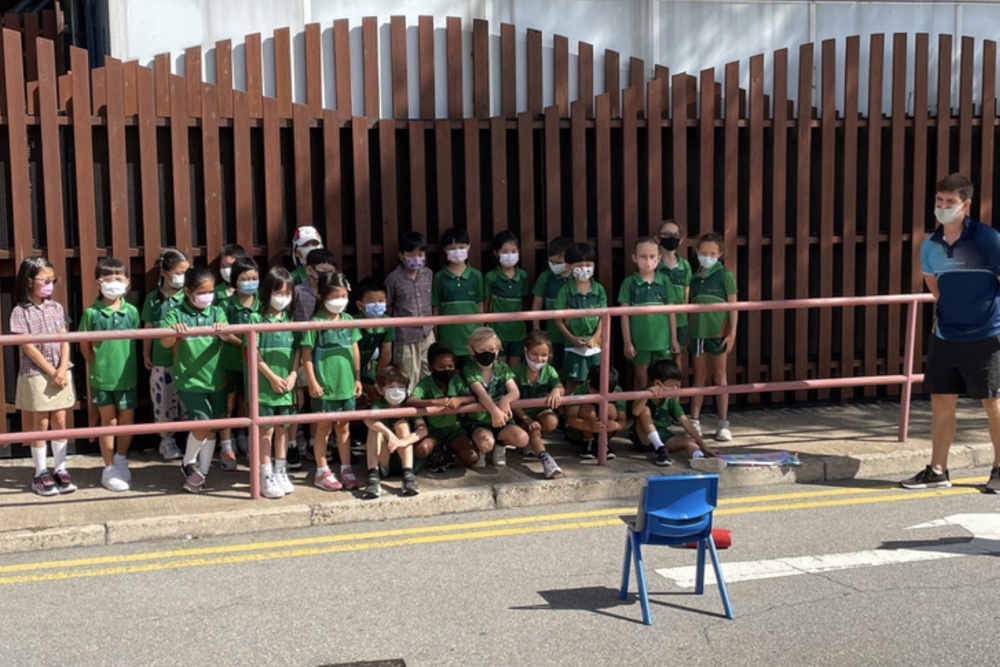 A beautiful show of support for an ICHK family has been carried out by students.
The children of Y2W stood outside school to sing to a family living opposite who have completed home quarantine and are now self monitoring.
The children sang to the family who were able to watch through the window of their home.
Teacher Steve West organised the gesture, which was deeply appreciated, and helped to teach the children the importance of empathy and kindness, which are values we aim to develop in all our students.