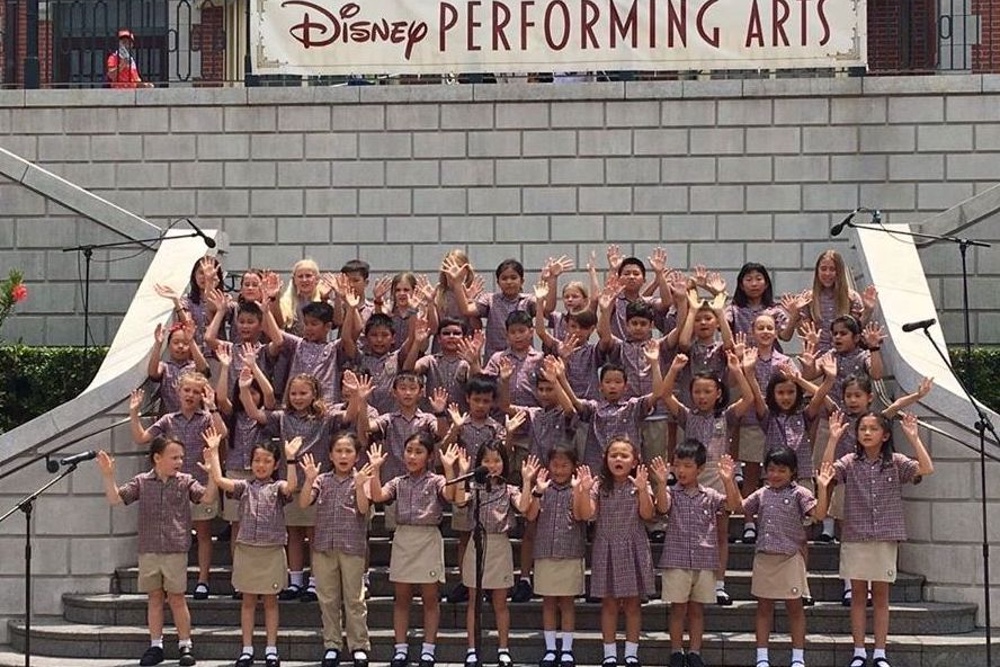 Singers perform at Disneyland
Our talented young singers have been entertaining the crowds at Hong Kong Disneyland.
The school choir performed a medley of popular songs at the theme park.
Students from all year groups make up the choir, which is led by music teacher Nobel Gabasan.
A series of performances are staged throughout the year at different venues, including shopping centres and the Home of Loving Faithfulness.
The choir is part of a diverse activities programme run at the school, to broaden and enrich education.