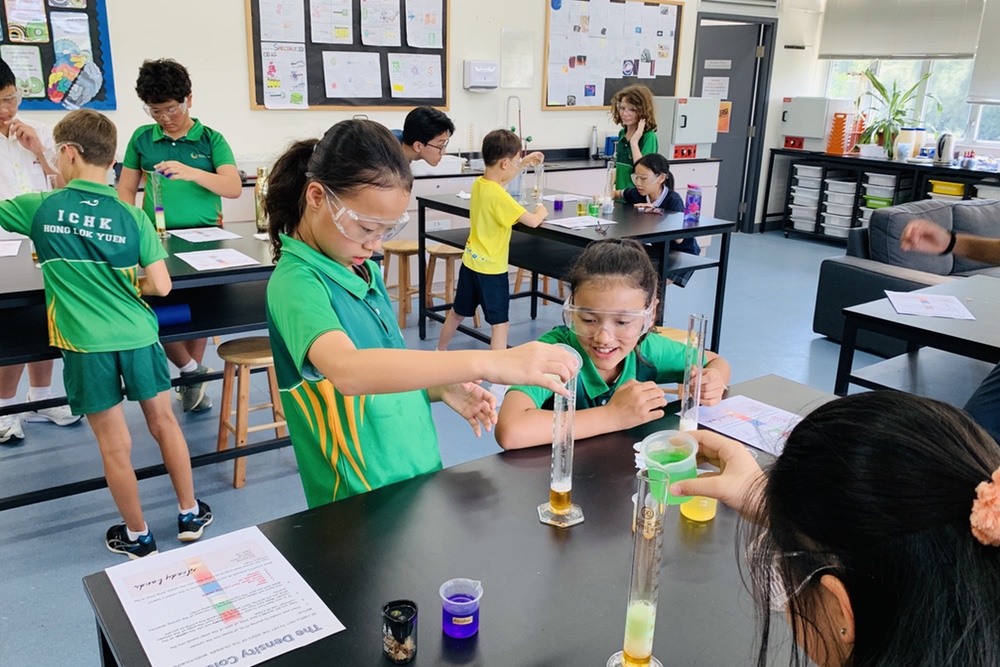 Year 6 students enjoyed an exciting snapshot of learning at ICHK Secondary.
A packed schedule of taster lessons was put together for them, including Science, Human Technologies, English and Drama. They were given a tour of the campus by members of the Student Representative Council. They also enjoyed a game of ICHK's unique College Rules and heard about some of the exciting features that set ICHK apart as a school.
The students enjoyed lunch in the canteen, and during the morning were able to experience the strong community atmosphere, reconnecting with many friends from our school who are now students at the secondary.
We are very proud of the close relationship with our secondary school and we will be providing further opportunities for students  to experience learning over the coming months.