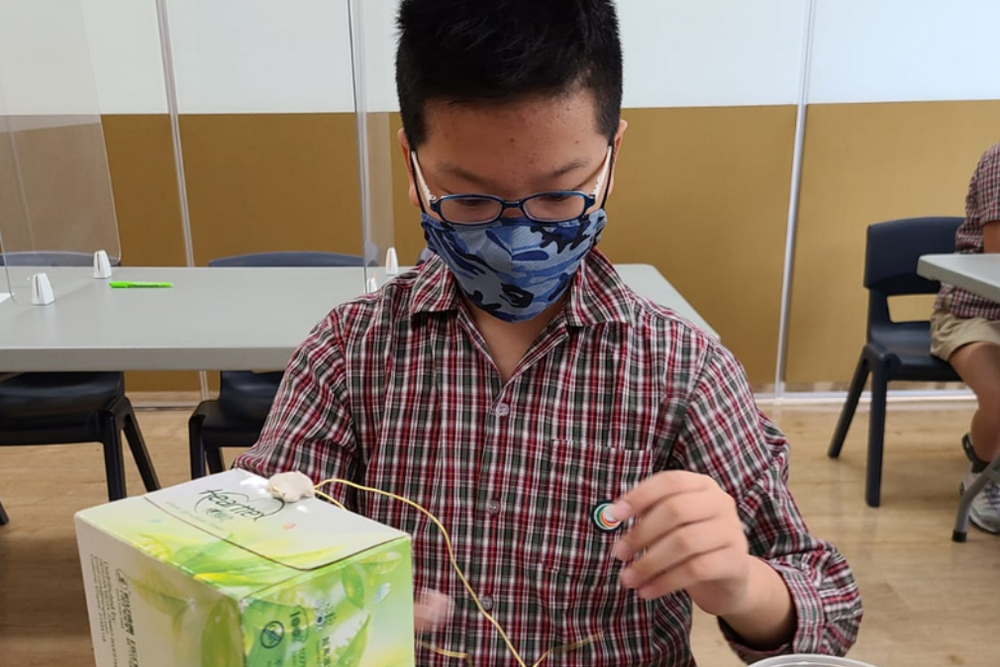 A new art project is underway in Year 6, with students creating their own original sculptures.
Under the guidance of Visual Arts Teacher Kelsey Long, the students have been experimenting with different sculpture materials including cardboard, wire, and clay.
Next week, they will have the opportunity to plan and create their own sculpture, during lessons which focus on the Studio Habit of Mind, "Engage and Persist."
Students will engage with subject matter that is personally meaningful and choose what sculpture materials they want to use.
They will learn relevant techniques to create their individual designs and work to solve problems throughout the creative process. A wide variety of sculptures have already been created during explorations, including a marble run, an ice cream cone, and a roller coaster.
We look forward to seeing the work produced by creative student artists.