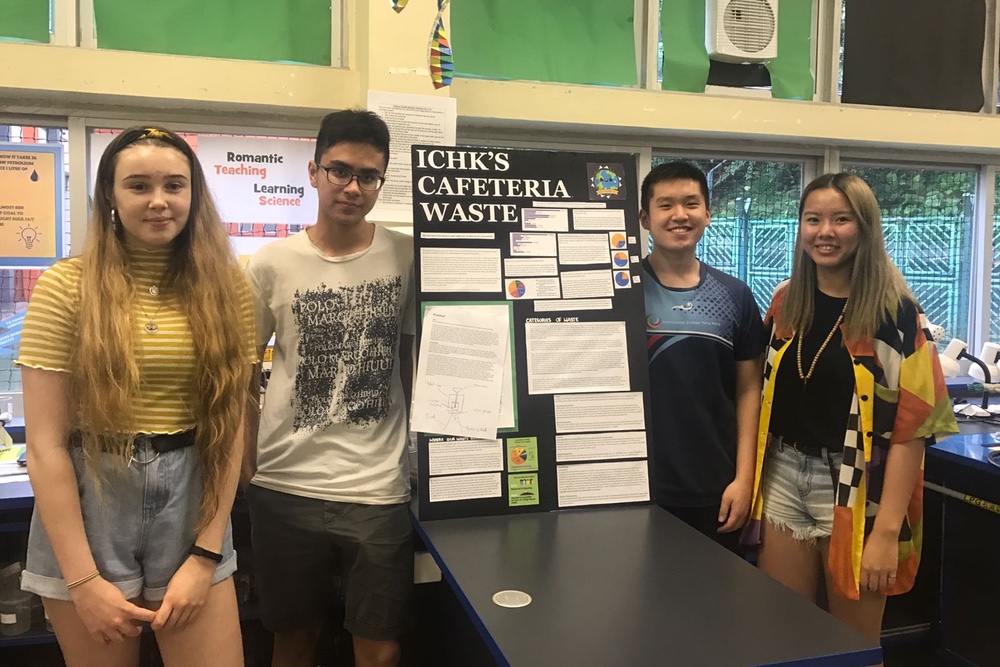 Science Projects Showcased
Well done to our Year 12 students, who this week showcased their completed Group 4 projects.
The collaborative projects were centred on the theme 'life around ICHK.'
All IB students participate in a Group 4 project at some point during the two year course. The aim is for students who study the different science disciplines to work together on collaborative science projects over a number of days, therefore sharing ideas.
They will also be exhibiting their work at this week's annual Science Fair.
All demonstrated excellent collaborative and communication skills throughout, and we look forward to their displays being shared with our community.