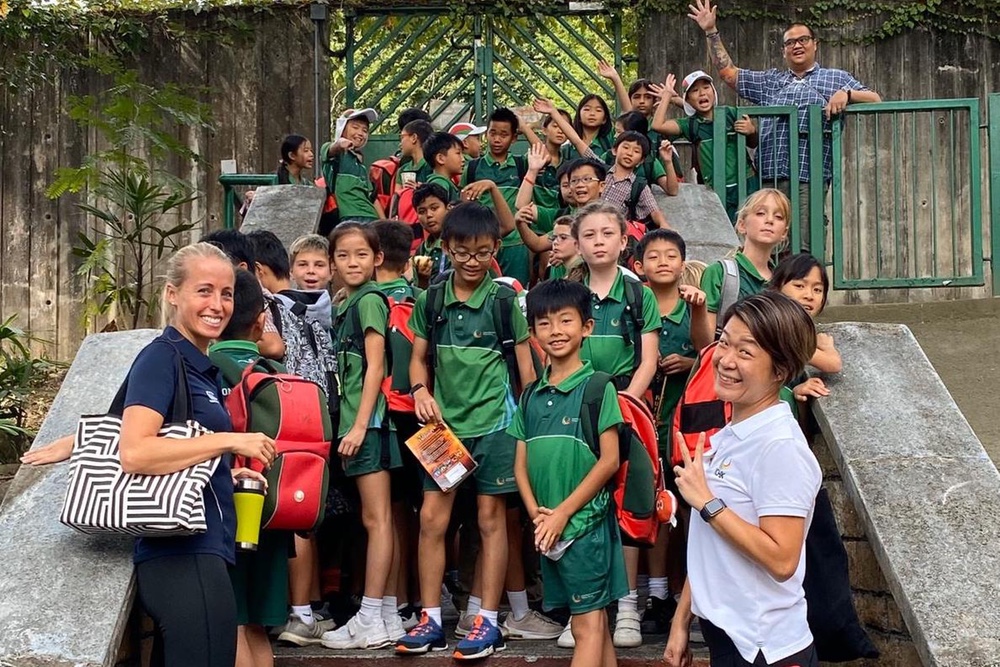 An amazing day of scientific discoveries was enjoyed by Year 5 students.
They visited ICHK Secondary where they learnt all about chemicals and chemical reactions. They spent time in the school laboratories, experiencing a series of hands-on activities.
The aim was to learn more about chemical reactions and how they involve a change and the creation of different substances.
A number of stations were set up, with different chemicals and materials. The students made valuable observations that they will use back in their classrooms for deeper thinking and inquiry.
It was a wonderful opportunity for them to think like scientists, mix substances and watch the reactions.
The sessions were led by ICHK Science teachers Stephen Kay and Alex Edwards along with Year 12 and 13 students, and led to huge steps forward in learning.
We are very proud of our close partnership with our secondary school and this was one of a number of initiatives and visits designed to connect our curricula and share expertise.