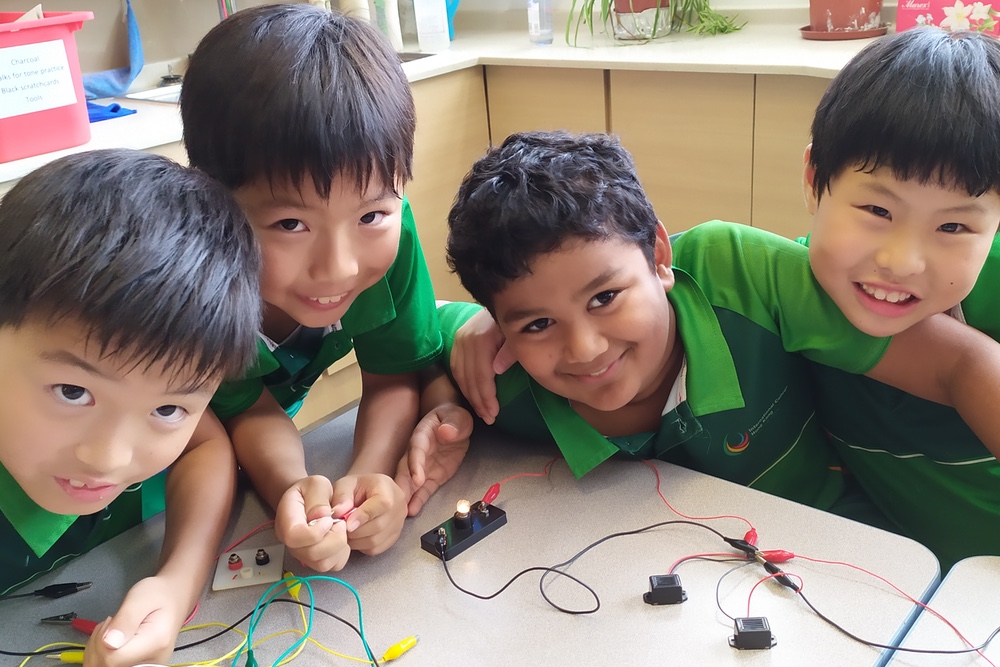 Fantastic scientific discoveries have been enjoyed by students in Year 4.
They have been learning about science through exploration, experiments and demonstrations.
The students have created electrical circuits and worked out how to transfer energy to make buzzers, lights and fans work, and used the scientific method to perform a volcano experiment.
Students also created their own skate park and in the process learned how energy transforms from one type to another. They created some incredible charcoal sketches of energy and worked to measure and calculate the area and perimeter of The Woods.
The studies have led to huge steps forward in their knowledge.
Science is an important part of the PYP curriculum at our school, and builds on students' natural curiosity for learning. The subject helps develop a love for life-long learning, as well as providing students with the skills and knowledge they will need as they progress through school.