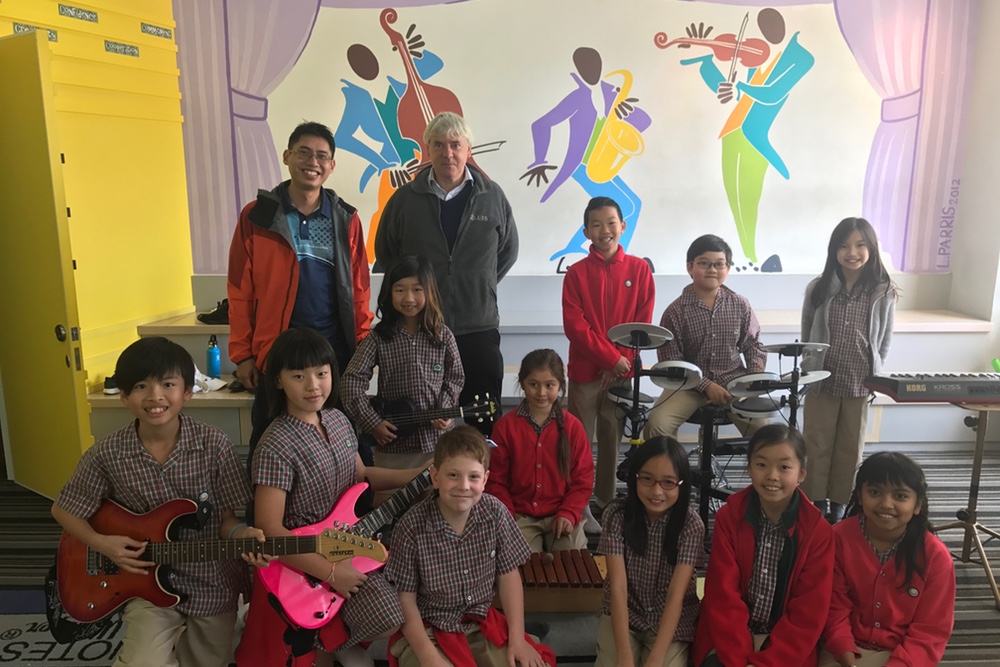 We were delighted to welcome a reporter from the South China Morning Post to ICHK Hong Lok Yuen this week.
John Cremer interviewed our school band as as part of a feature on music in Hong Kong international schools. Our young pop stars shared their love of music with him, and explained how they deal with stage fright and performing in front of an audience.
Band leader Ho Mei Chau explained that he set the band up to give students the opportunity to perform musically, and to develop their love of music.
The feature will be be included in a forthcoming SCMP Good Schools Guide.