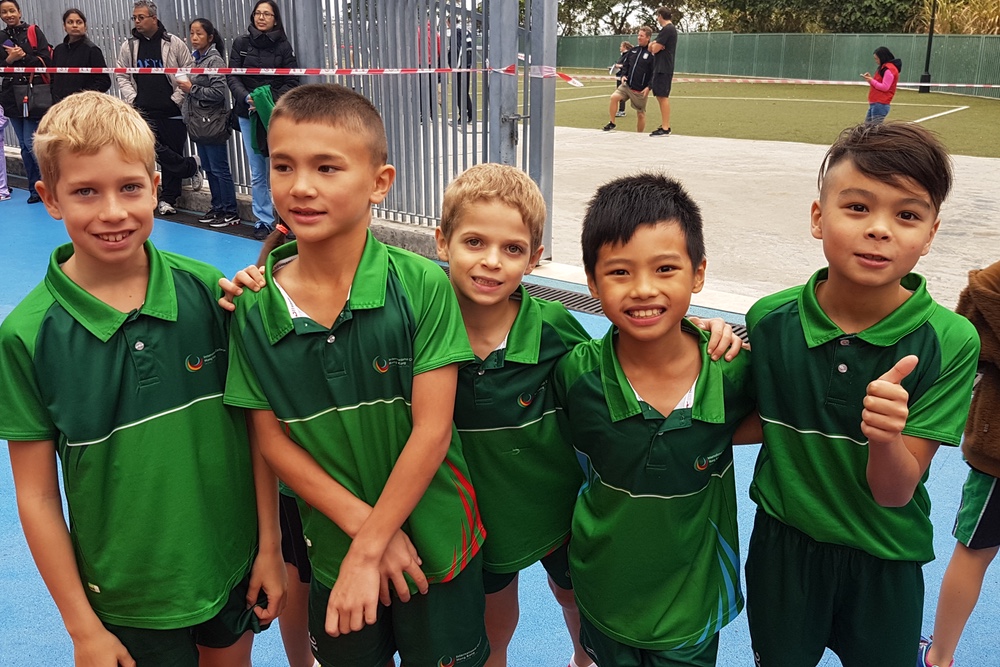 Young runners are celebrating victory in the annual schools road race.
Students from ICHK Hong Lok Yuen joined hundreds from all over Hong Kong for the race in Discovery Bay.
Runners were entered in all age categories, with all finishing their races and exceeding expectations.
Under 8 students Huw Hand and Tomos Hand were first and second in their age group, dominating the race from start to finish.
Sera Senaratne and Thijs Boogaard finished in the top 10 in their races, taking eight and fifth places respectively.
The U9 boys team finished second overall in the team event for their age group.
Students have spent the last six weeks training at lunch times, showing great determination and perseverance.
PE Teacher Rowan Turner said: "All our students performed well and were great sporting ambassadors for the school. They demonstrated strength and resilience and are to be congratulated for their efforts.
"A special mention must be given to Huw Hand and Tomas Hand, to Sera Senaratne and Thijs Boogaard, and to the U9 boys team of Thiys, Joshua, Ayden, Karson and Neil.
"Thank you to all the parents for their support in the run up to the event and during the day."
Congratulations to all the runners who took part and showed the commitment, perseverance and sportsmanship we work to instill in all our students.