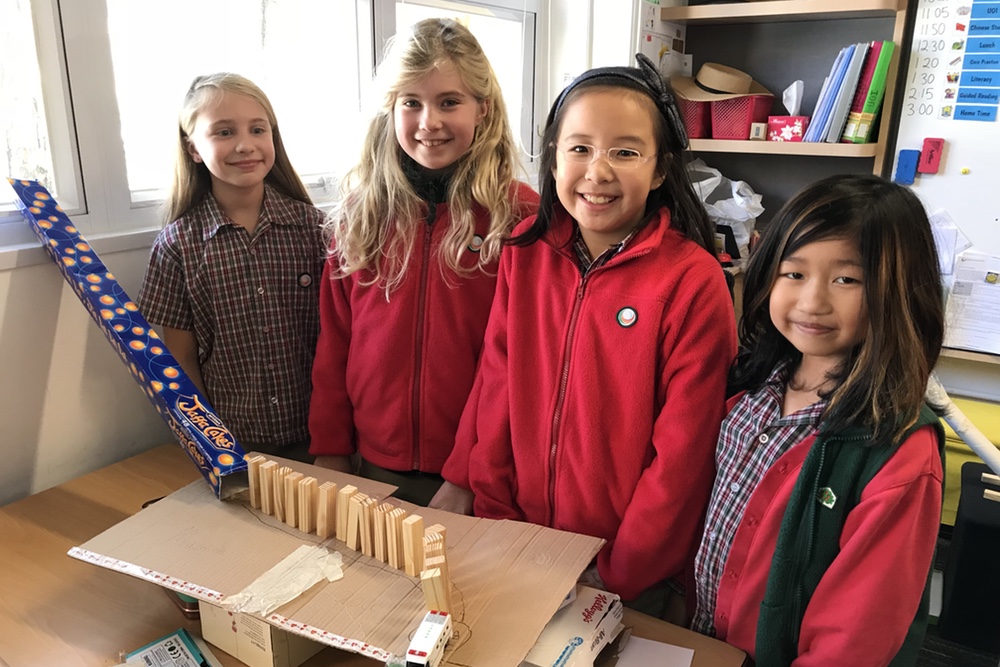 Ingenious Year 5 students created their very own Rube Goldberg machines as part of a lesson on motion and energy.
They used pulleys, dominoes, ramps, tunnels and many other materials to learn about how machines work.
A complex series of devices were put together to produce a domino effect, with the simple aim of cracking an egg at the end.
The hands-on experiment formed part of a Year 5 Unit of Inquiry, which focuses on technology and how it has been used to improve the world, and led to huge steps forward in learning.
At ICHK Hong Lok Yuen, a robust STEM programme is integrated into the curriculum.