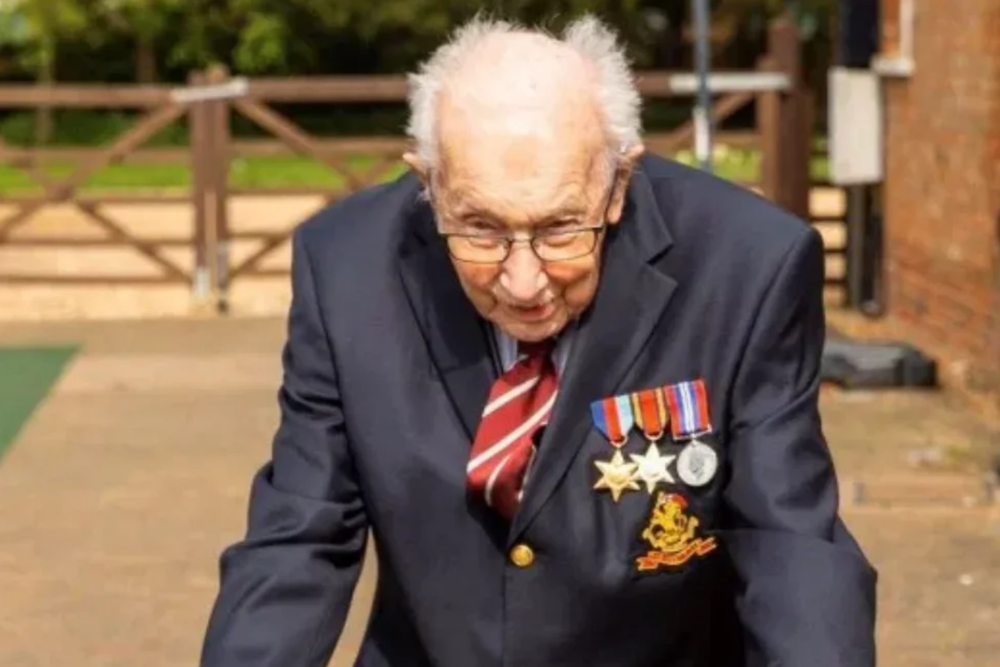 Inspirational fundraiser Captain Tom Moore has been the focus of real-life maths lessons for Year 2 students.
The children of Year 2 have been learning all about the 100 year-old, whose efforts to walk 100 laps of his garden, have raised 33 millions pounds for the UK National Health Service and generated world headlines.
The students have been reading and understanding large numbers, learning about measurement including perimeter, along with problem solving, money and measure.
Sharing the case study has also been used as an example of 'action' for their Unit of Inquiry studies.
The children started by watching some news clips about Captain Moore then reading and summarising information. They looked at designing what his garden may look like, working out perimeters, before choosing their own space at home or in a park to measure.
They were challenged to walk or run laps of their chosen space and record the distances they covered.
Their next step was to work out the distances Captain Moore walked after 1 lap, 2 laps, 3 laps, 5 laps and 10 laps of his garden and record their measurements.
The children then looked at money, how much the Captain raised, and discussed how different countries use different currencies and how they can be converted.
Finally, they investigated what people in the UK have done to support Captain Moore and celebrate his 100th birthday. The children were amazed by the huge number of birthday cards he received from all over the country.
Our Year 2 teachers have been very impressed by the ways the children responded to the case study and the fantastic problem-solving skills they have shown.