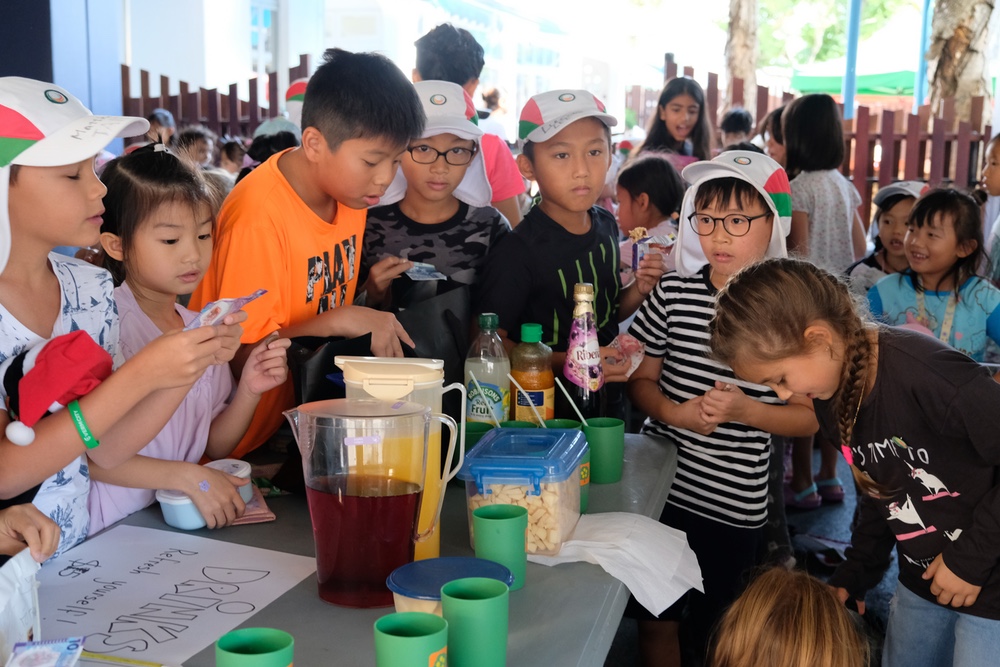 A wonderful pyjama day was held at school, thanks to a group of enterprising Year 4 students.
Students and staff from across the school wore their night-wear for the day , raising $10,037 for the St James' Settlement in the process.
The fundraising event was the brainchild of eight students in Year 4B, who wrote to Head of School Adam McGuigan last term as part of a persuasive writing assignment.
He was so impressed that he agreed for them to plan the event.
The students have spent recent weeks organising activities, and they also ran a toy and drinks stall to raise extra funds.
The money raised will be be donated to the St James' Settlement, for the benefit of some of Hong Kong's most needy families.
We congratulate the students on the initiative and all their effort and hard work to make it such a success.