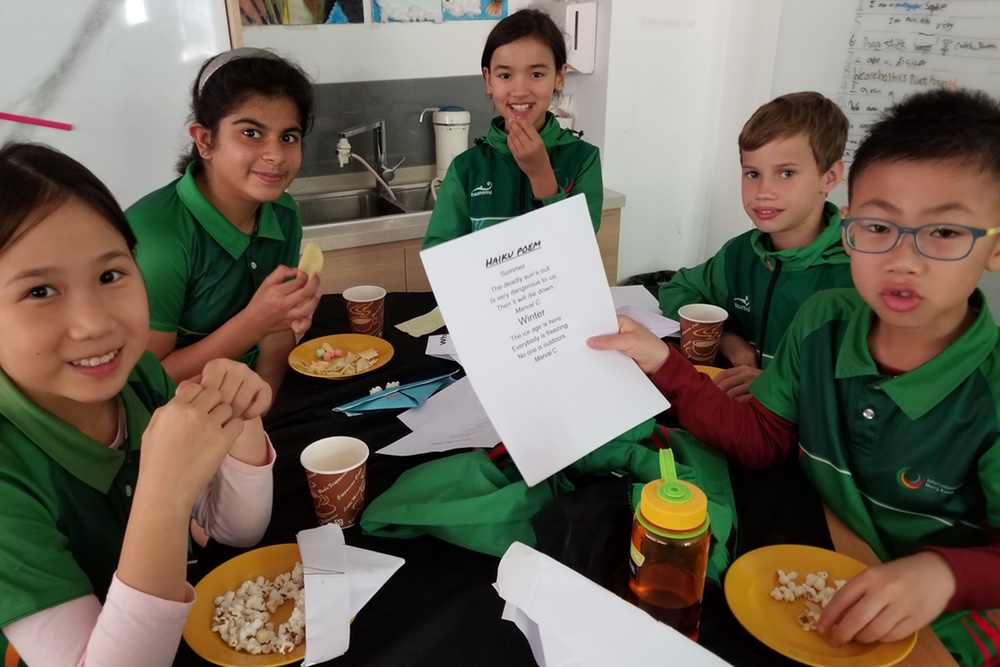 Students in Year 5 have opened their very own Poetry Cafes.
Their classrooms were set up like cafés, for the students to share poems they have been crafting in recent weeks.
The children enjoyed sipping on hot chocolate and nibbling treats, whilst others presented their work.
They planned the event themselves, deciding the food and drinks, writing the menus, designing the layout of the rooms and announcing the acts.
The students have been learning about different types of poetry, poetry analysis and figurative language, under the guidance of the Year 5 teachers Natalie Turner and Glenn Bogador.
They showed confidence and appreciation whilst presenting their poetry, and the event was a wonderful showcase of their new skills.