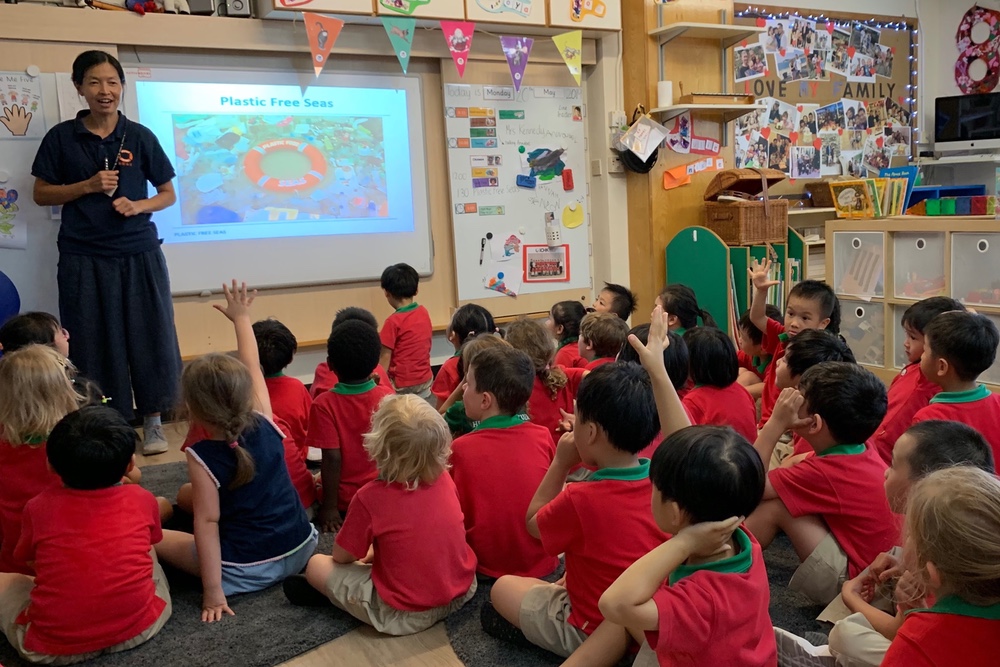 Reception students have been learning all about the campaign against plastic pollution in Hong Kong.
A speaker from Plastic Free Seas visited school to speak to the students about the environment, sustainable living and how to reduce the use of plastics.
The children learnt about the importance of disposing of rubbish properly so that it does not end up in the ocean; how marine life is affected by rubbish and how they can follow the actions of Reduce, Reuse, Recycle.
Plastic Free Seas is a Hong Kong based environmental charity dedicated to leading change in the way we use plastics, and raising awareness of plastic pollution.
The visit was highly informative and sparked a great deal of classroom discussion with the students.
At ICHK we are encouraging all to be as sustainable as possible, and not use single use plastics. Educating our students is key as we work to realise our vision of removing all single use plastics from our school.