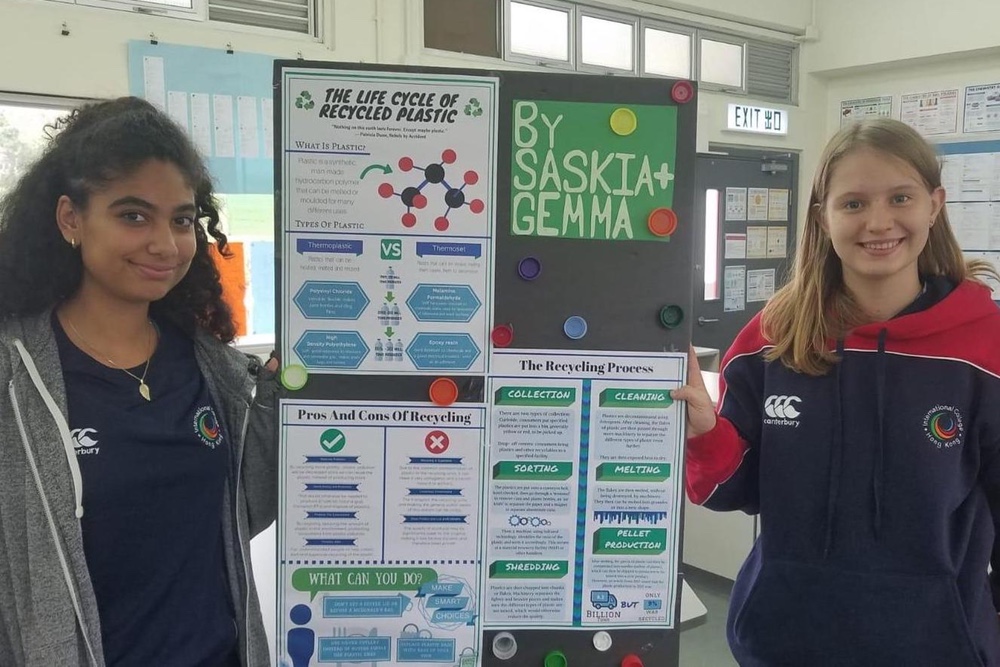 We are proud to announce that ICHK is competing for a prestigious Hong Kong Green School Award.
We are bidding for this year's 'NO Disposables Campus Award,' after a major drive to reduce plastics at school this term. Vending machines and drinks coolers have been removed from the campus and all students now have reusable water bottles.
ICHK secondary is believed to be one of the first schools in Hong Kong which is completely free of single use tetra paks, aluminum cans and plastic bottle drinks.
Across the school, there is an ongoing campaign to reduce the use of plastics generally and raise awareness of sustainable living.
Environmental Management students in Years 10-11 will next week be working to educate all students about the issues surrounding plastic pollution. They have produced display boards which they will be sharing in a senior school assembly and then touring classrooms with them.
All these efforts will be highlighted in our bid for the award, which has been jointly organised by the Environmental Campaign Committee (ECC), the Environmental Protection Department and the Education Bureau.