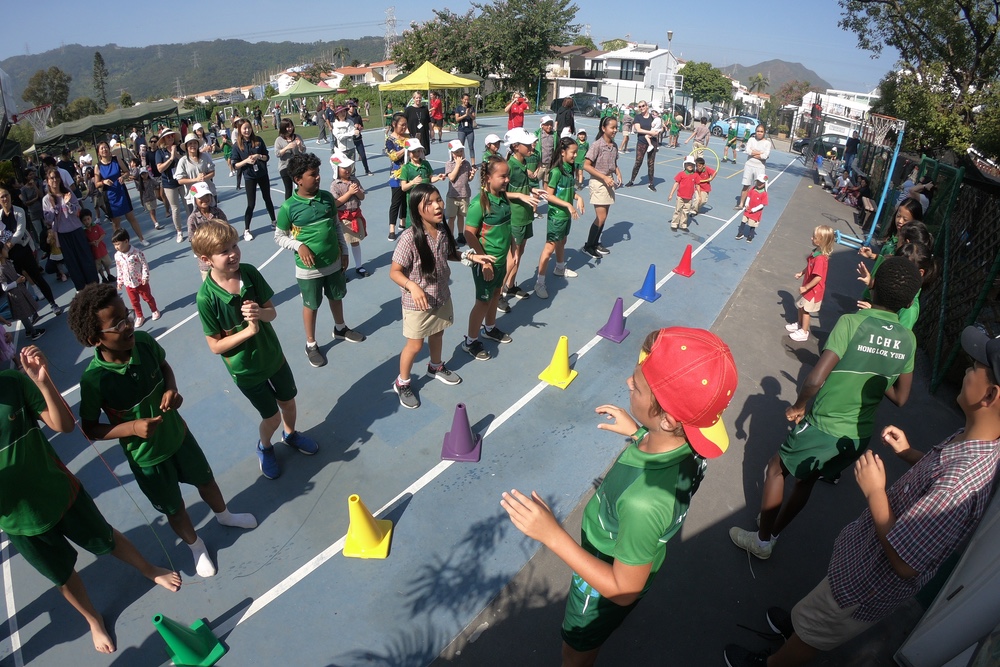 A wonderful afternoon was held at school as our families joined together for picnic lunch and afternoon games.
Our school field was the setting for a warm and friendly gathering, with children playing, games organised and friendships strengthened.
Year 6 Student Leaders played key roles, with every group running fun activities for community members.
The News Crew was busy in action, talking to people and taking photographs. The Pos Ed Posse ran playdough activities in the undercover areas.
The Green Team ran an outdoor play zone, and the Reader Leaders organised an outdoor reading area. The Community Action Team ran activities and games and the Community Arts ran a Christmas card making activity.
The Sports Captains organised and ran 'Just Dance' sessions on the basketball court and the Gizmos ran a sphere obstacle course.
We commend all the Year 6 students on the time, thought and effort they put into the day, and we thank everyone who joined us.