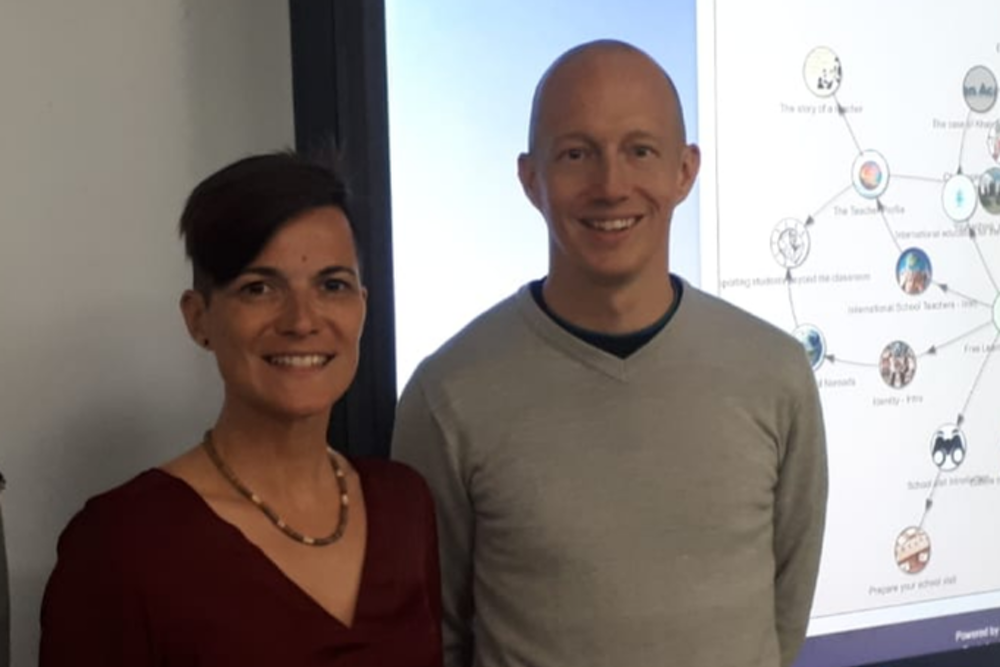 ICHK's Human Technologies programme is to form the centre of a PhD research project at University College London.
Education University of Hong Kong lecturer Elke Van dermijnsbrugge has received approval for the research proposal, which focuses on our school and approaches to education.
It marks a significant point in the development of ICHK, and follows increased international attention from education stakeholders over the past year.
Elke has been working closely with ICHK Secondary since the beginning of 2018, on an International Baccalaureate (IB) funded research project on Free Learning.
During this time she gained insights into the pedagogies and educational philosophies that are at the centre of ICHK's teaching and learning. She came to the conclusion that ICHK caters for something 'different', for a kind of education that many schools talk about, but very few actually put into practice.
Elke was particularly interested in Human Technologies because of its unique perspective, its potential for application across countries and cultures, and the ways that it shines a new light on individual and social being.
Her previous research profile and growing interest in Human Technologies has led to a PhD proposal that has just been accepted by University College London – Institute of Education (UCL-IoE).
The research will officially start in September. Elke will investigate the rationale behind and the genesis of Human Technologies, focusing on how teachers relate to Human Technologies, how it shapes their values and beliefs on the one hand and how their translation of policies and standards are shaped through this same subject on the other.
She will investigate how is it possible for ICHK to be part of systems like the IB and simultaneously be able to think about and 'do' education 'differently.'
We are absolutely delighted at this development, and we look forward to working with Elke on her PhD study.