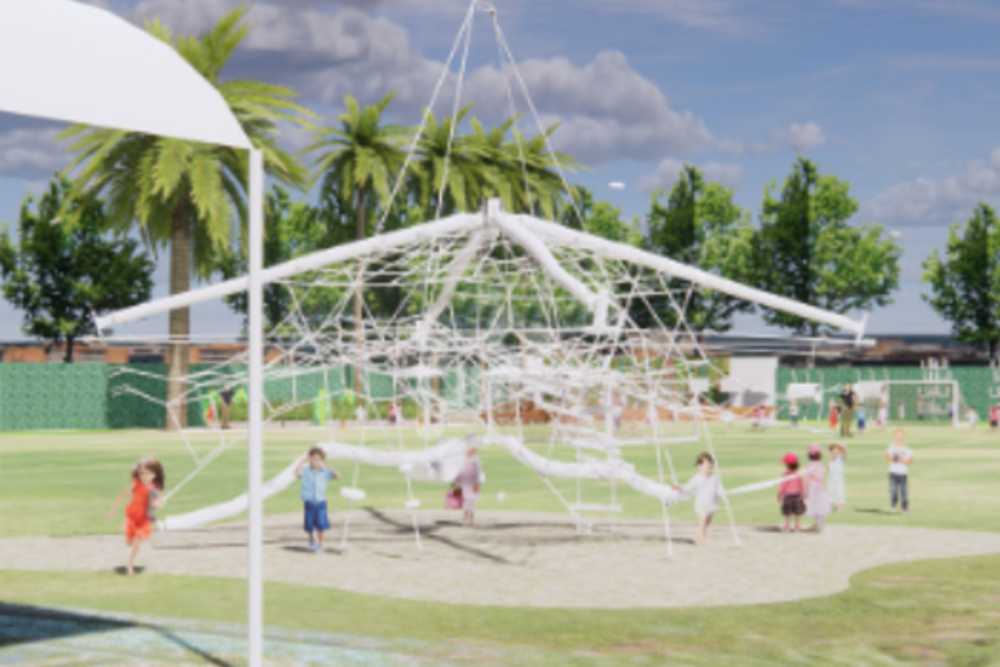 Outdoor Redevelopment Plans
We are delighted to unveil details of a major redevelopment of our outdoor spaces this summer.
Under the plans, ICHK will become the first school in Hong Kong to have its very own mini forest.
A brand-new Jungle Explorer Dome and sandpit will be installed in our grounds, the existing climbing frame refurbished, and enhancement works will be carried out to our Outdoor Classroom.
The investment will provide students with world class outdoor learning spaces, and is in line with our vision of being a leader in outdoor education.
ICHK has partnered up with Nature Makers Labs to plant our very own indigenous forest at the far end of the field. Ground works will be completed over the summer, and students will help with planting works when they return to school in August.
Over the next 2-3 years, students will be able to watch as the new forest ecosystem grows and matures on site. Once established it will provide a unique opportunity for the children to explore forest ecosystems, enhancing their knowledge of and love for nature.
The redevelopment plans also include a new Jungle Explorer Dome and sandpit which will be installed by world leading company Kompan. The equipment, all made of sustainable Robinia wood, will provide many exciting new play opportunities for our students.
As well as the pure joy of playing, the vertical, horizontal and inclined climbs in the Dome will help to develop important social and physical skills in our students.
New safety matting will also be installed under the existing outdoor play equipment.
Finally, the outdoor classroom beneath the green canopy will be upgraded into a workshop area by Hong Kong Forest Adventures to enable students to experience an even greater range of outdoor learning and making activities.
Taken in combination with our existing areas, all these spaces will provide students with unrivalled outdoor experiences for learning and play.
The works will cement our reputation as a leader in outdoor learning in Hong Kong, and follow our accreditation as a Forest School Leadership Centre, which is the highest quality mark and level of recognition for Forest School education.
We passionately believe in the benefits of outdoor learning, and more than 20 staff members have completed some form of Forest School training.
We know that if children have access to a rich outdoor environment, they will have greater self-esteem, be more confident and develop better concentration, resilience and independence.
Outdoor learning is a central pillar of our curriculum and we are looking forward to the completion of these works, which will further enrich and enhance the learning opportunities we offer students at ICHK.