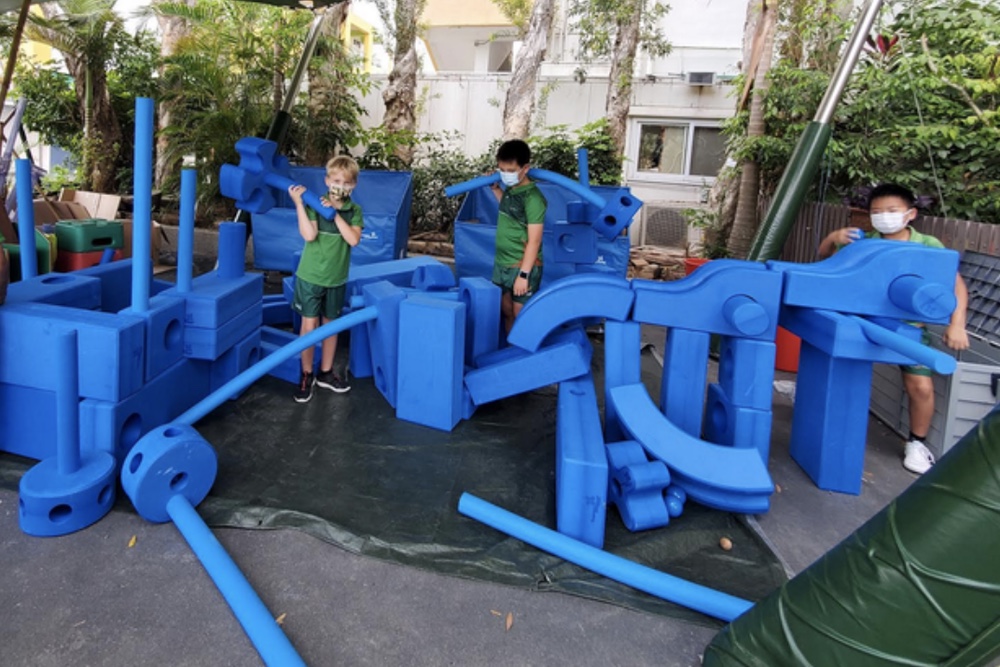 Children across the Primary school are enjoying new outdoor play equipment, designed to develop their thinking skills.
These large blocks are being used in outdoor learning lessons, leading to a great deal of creative thinking.
They are the latest addition to our outdoor learning resources, as this area becomes firmly established as a central pillar of the school.
We know that our environment can have a major impact on our sense of wellbeing, and it is for this reasons that we are passionate about providing quality outdoor experiences for our students.
Outdoor learning allows unique opportunities for investigative play, problem solving and creative thinking, and we have seen many new games being developed with the addition of this new equipment.